Administrator
Staff member
Code:
Title: PIVX System Administration and Support Management V2
Name: SystemAdmin201909
Term: 3 Cycles
Cycle Amnt: 6000
Total Amnt: 18000
Author: Jeffrey
Receiver:Jeffrey
Address: D9FUWwn73mkwTNs28wWuCtwt2zNHtD5pqq
Status: Draft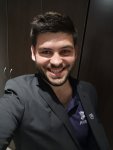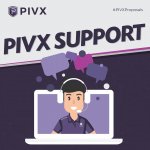 Introduction:
Hi everyone, First of all I would like to thank everyone for supporting my previous proposal which can be found
HERE
. This proposal is a successor to my previous proposal which will fund and allow for my continuous full time work within the PIVX Eco-System. I have worked with the PIVX team since 2017 in various roles such as Support, Support Lead, Systems administrator, Ambassador, Marketing and now through a different proposal I will be continuing as the face of PIVXpress and other videos.
What this proposal will cover:
The main reason for this proposal is to allow me to work for PIVX as a full time team member and to provide all the benefits that I bring to the community, My responsibilities for this proposal are listed below:
Discord Administration
PIVX server management consisting of many vps's running our official website, This forum and other project related websites.
My work as the lead of PIVX support.
South African PIVX Ambassador Lead and Global Ambassador.
Security and fake site take-downs.
Moderation work and management of our various social media / community platforms such as but not limited to Reddit.
Sys administration of most/All PIVX servers and websites.
Wallet Testing + bug reporting.
Management of the PIVX/ZENZO Alliance as well as any respective alliances.
Running and management of the PIVX email server, Domains and all DNS.
Exchange listings and merchant listings.
These are some of the tasks that I handle for the community however it is not limited to this list and I am always using my time to attend meetups, promote PIVX and get numerous amount of exchanges,merchants and clients to adopt PIVX.
These are the following PIVX related websites that I manage in respective to some website work, server and/or maintenance:
Funding:
Although the PIVX price has dropped since my previous proposal I will continue to ask for the same amount, 6000 PIVX per cycle for 3 months which will fund my work as a full time PIVX team member.
Voting Details:


To Vote YES for this proposal:
Code:
mnbudgetvote many 28f7e51254243a0413f22df1474974ba6459d10929a21da79dd98081c02d2bf1 yes
To Vote NO for this proposal:
Code:
mnbudgetvote many 28f7e51254243a0413f22df1474974ba6459d10929a21da79dd98081c02d2bf1 no
Last edited by a moderator: