Administrator
Staff member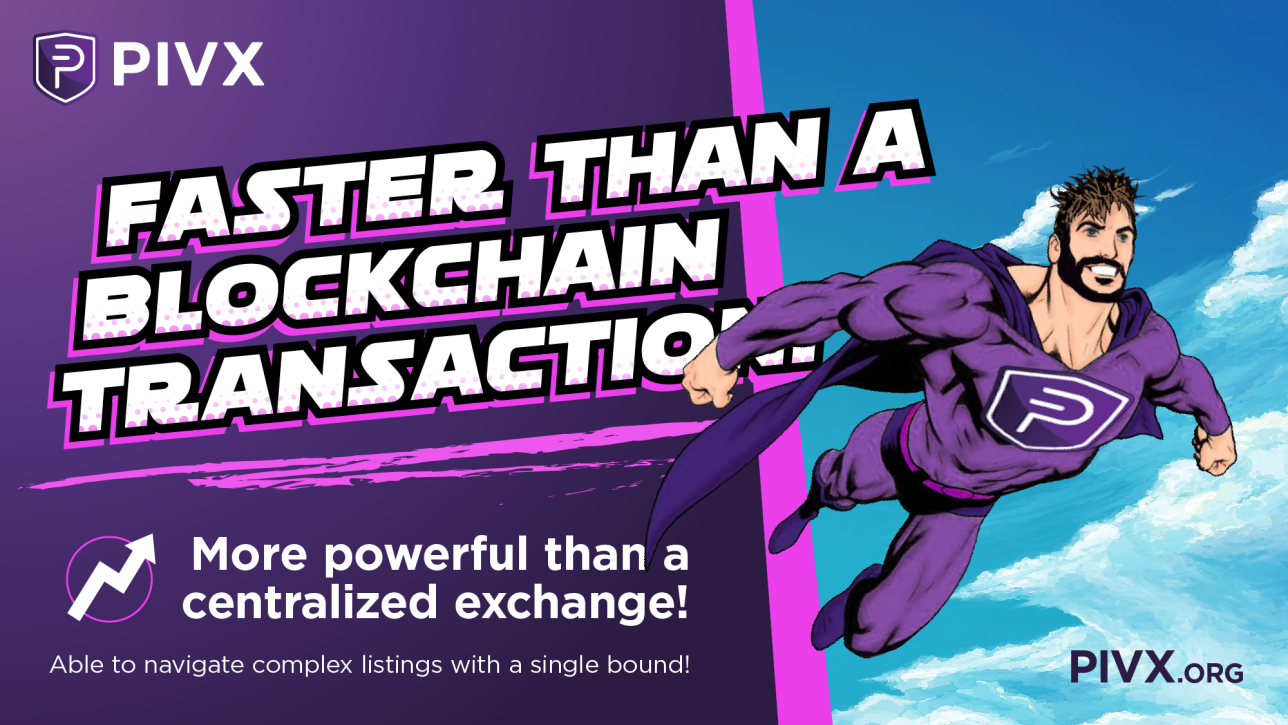 Code:
Title: Lead of Business Development03
Name: BusinessDev03
Term: 3 Cycles
Cycle Amount: 23,000
Total Amount: 69,000
Author: Jeffrey
Receiver: Jeffrey
Address: DL3hG4PWEjUzVrkbGs9YKUy2zxUgzEzH4T
Status: Active
Vote Hash: ca450549c7827ad35b7a4ddc5db78cfeb96d11542b4e65925eed8c1a1423c584
Brief Introduction:
Greetings, everyone!
I've been serving as the head of business development at PIVX for the past half-year. In this duration, I've diligently worked to establish a solid reputation, not only for myself but also for PIVX as a cryptocurrency deeply committed to advancement, pioneering ideas, and fostering expansion across all sectors. My efforts have been focused on pursuing new listings, forging integrations, and exploring substantially larger use cases for PIVX. Throughout this period, I've taken on the crucial role of representing PIVX and conveying to inquiring companies the paramount significance of our privacy protocol while assuring them of our unwavering commitment to Anti-Money Laundering (AML) compliance. I've faced numerous challenges during these meetings, with some companies questioning the necessity of our privacy features. However, I remained steadfast and resolute, refusing to compromise on our principles. I'm proud to say that I not only stood my ground but also achieved success each time, effectively conveying the value of our privacy protocol. We believe in the freedom to privacy and therefore I will make sure that is always respected. These victories have not only strengthened our position but have also garnered respect and trust from our industry peers. The objective of this proposal remains unchanged from the prior 2 proposals. I Jeffrey will continue to assume an official role within the PIVX DAO as a full-time lead of business development for PIVX. In this capacity I will serve as the primary coordinator for a large range of business activities associated with PIVX. Soe of these include but are not limited to listings, partnerships, KYC, Compliance, Integrations, partnerships and brand collaborations.
I will represent myself as the public face of the PIVX DAO and sign in any agreed upon contracts that will benefit both parties. This responsibility will require me to fulfil the necessary KYC requirements set by any company I deal with so that I can represent PIVX by signing contracts and agreements with any entity that the DAO agrees upon. Another major goal which has been achieved over the past 6 months however is still in its infancy and that is for me to fortify PIVX's standing in the industry while driving its growth through the establishment of strategic partnerships and the expansion of our business network. As the lead of business development, I will leverage my expertise and new connections to identify new prospects, cultivate meaningful relationships, and effectively promote the PIVX brand.
I cannot express how thankful and honoured I am to represent PIVX, a project I have dedicated much of my cryptocurrency career and life to since 2017. Thank you to everyone for supporting me, for voting on my proposals and for giving suggestions on how I may grow PIVX. I hope you all can see the growth of my efforts and that this is just the beginning.
My Accomplishments/Tasks over the past three months:
Travala PIVX Integration - ongoing
Shopping.io Integration
ChangeHero Listing
Hummingbot mining campaign
CoinEx You ask We answer campaign
NOW Wallet integration - ongoing
Komodo Wallet DEX integration (Collab with @Liquid369)
Compliance discussions with various entities such as Travala
ChangeHero marketing campaigns
WhiteBit Market Making
WhiteBit USDT pair - Active after MM
Coinsbee integrating PIVX
Preparing list of nowpayments merchants to contact to accept PIVX - ongoing
LBank USDT Listing
LBank Market Making
CoinStore Market Making
TradeOgre USDT Pair
PIVX.org Email server management and renewal
PIVX x Rocinante - Binance MM for USDT - Ongoing
EasyBit Campaign
Komodo Competition - Ongoing
Meetings with Swap sites for using PIVX Shield as a privacy mechanism - Ongoing
Gate.io listing - Ongoing
FinchPay + Arctic wallet integration - Ongoing
Assisting NOW group with promotions as well as proof reading and writing some content
I may have missed some
Will comment when I remember
My tasks / responsibilities: (Same as prior proposal)
Represent PIVX officially by being KYC compliant with exchanges and organizations that require so.
Identifying and pursuing potential business partnerships that will benefit PIVX and the community.
Facilitating communication between businesses and the community to provide transparency and allow for decision making on all partnerships and listings to be a community decision.
Participating in online events that will promote PIVX (Certain companies may require PIVX representation in online events, I will attend these and promote PIVX as required)
Continuous competitor analysis, I aim to be aware of all ongoing activities of our competitors and just the market in general so that I can identify ways in which we can differentiate what we offer or perhaps improve.
Most importantly, I will be responsible for managing the relationships with our partnerships and exchanges.
Get PIVX listed on additional exchanges (Open new proposals for exchange fee once applicable)
I will be focusing on identifying potential marketing campaigns in collaboration with our alliances and partners to bring about benefits for PIVX and effectively introduce PIVX to a larger audience.
Build PIVX outside the PIVX community
Research and maintain relationships with market makers to assist with securing exchange listings and bringing necessary liquidity.
As we onboard more integrations and payment gateways I will work with them to grow the amount of businesses accepting PIVX. I am currently doing this with NOWpayments
Thank you for your support!!
Funding:
For this round I will be asking for a 23 000 PIVX every cycle for 3 cycles bringing it to a total of 69 000 PIVX which will be used to fund my position as a full time staff member in PIVX as the business development manager.
I will not be asking for the 50 PIV in submission and processing fees to be reimbursed.
Also thank you for your kind comments under my previous proposal. It means a lot to get any feedback on my work with PIVX.
Voting Details:
To Vote YES for this proposal:
Code:
mnbudgetvote many ca450549c7827ad35b7a4ddc5db78cfeb96d11542b4e65925eed8c1a1423c584 yes
To Vote NO for this proposal:
Code:
mnbudgetvote many ca450549c7827ad35b7a4ddc5db78cfeb96d11542b4e65925eed8c1a1423c584 no
Last edited: