Administrator
Staff member
Code:
Title: Blockchain Summit Latam 2019 (Panama City) -Ambassador ONeZetty
Name: BSL-Panama-ONeZetty
Term: 1 Cycles
Cycle Amnt: 5500
Total Amnt: 5500
Author: ONeZetty
Receiver:ONeZetty
Address: DReqruaQjoXCT6vFcmXvNWJ71ajQeTwdP1
Status: Active
I need to inform the MNO and the community that the event of my proposal (BSL-Panama-ONeZetty) has been postponed for March 12 and 13 2020, because of the events in Chile. In case it passes I will reschedule the assistance.
Translation of the original message:
On behalf of the Board of Directors of the Blockchain Summit Latam we address the entire Blockchain community in Panama and Latin America to inform them that the Blockchain Summit Latam Panama 2019 event # BSLPAN2019

, scheduled to take place on December 4 and 5, 2019 at the hotel W Panama has been postponed for March 12 and 13, 2020 at the same location. The reason for this change has been the protests that took place in Chile (the base country of the company behind Blockchain Summit Latam), which has affected our core business, having to make the decision to prioritize our business in the coming months to carry out an event of the best quality, as we have always done.

We thank you in advance for your understanding of the inconvenience we may cause and we look forward to your assistance on March 12 and 13, 2020, since what we are looking for is the perfect condition for the comfort and enjoyment of all attendees.
Hello everybody, this is me, ONeZetty.
I open this pre-proposal to discuss my assistance, one of the PIVX Spanish Ambassadors to The Blockchain Summit Latam 2019, that will be held in Panama City on December 4 and 5.
What is Blockchain Summit Latam?
The Blockchain Summit Latam (BSL) It is a conference that seeks to unite developers, enthusiasts, companies, and institutions around the development of Blockchain technology in Latin America, for its origin, environment, and potential of this technology in the region. Website (Spanish):
https://www.blockchainsummit.la
I like it, What's the plan?
The last year the BSL took place in Bogotá, Colombia, we managed to get close to a lot of crypto enthusiasts, we shared experiences with the industry leaders and we did "guerrilla marketing" among the conference attendees, we distributed t-shirts and pins and we invite you to the PIVX Meetup we made the day after the event. Being a sponsor of this conference is in development right now, but I think in case the sponsorship would not be possible this time, I planing to assist like I did last year, and with the same formula that we did in Bogotá:
Attend the conference, conduct interviews and distribute UPF, make some business contacts, networking, just as we did in Bogotá. Here you can read the Blockchain Summit Latam and Bogotá Meetup Report:
https://pivx.org/latam-blockchain-summit-and-bogota-meetup-report/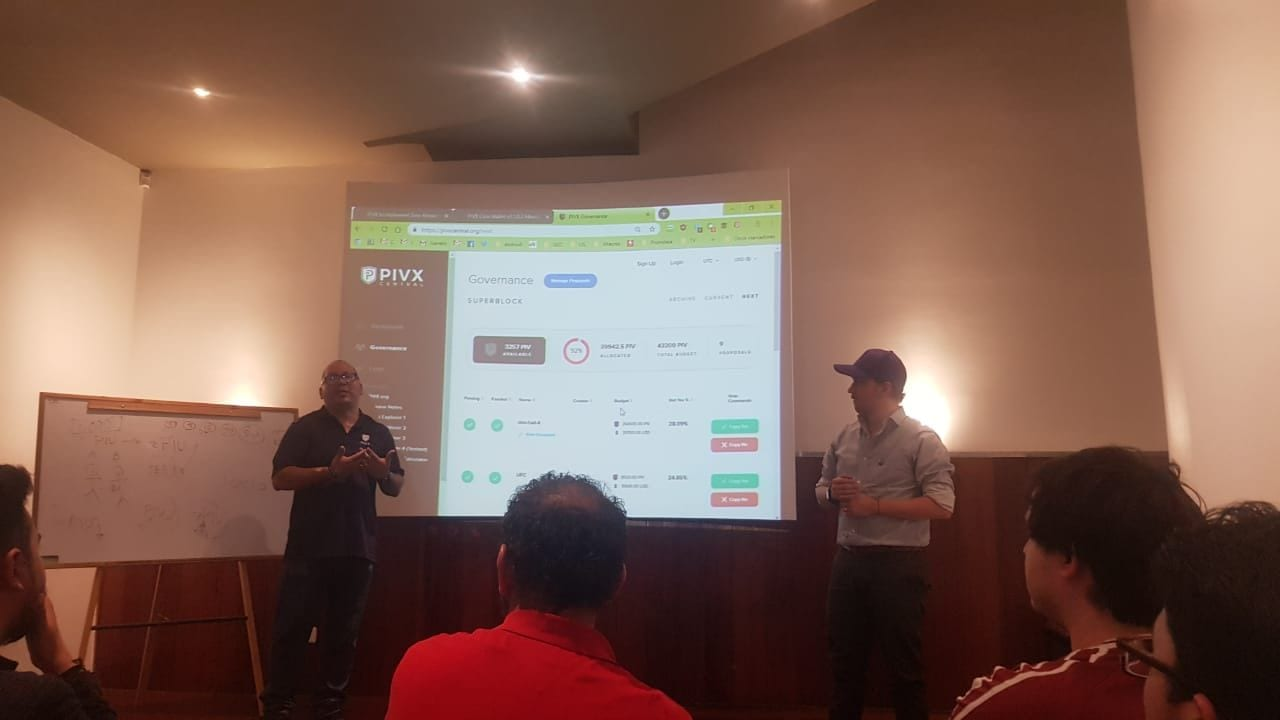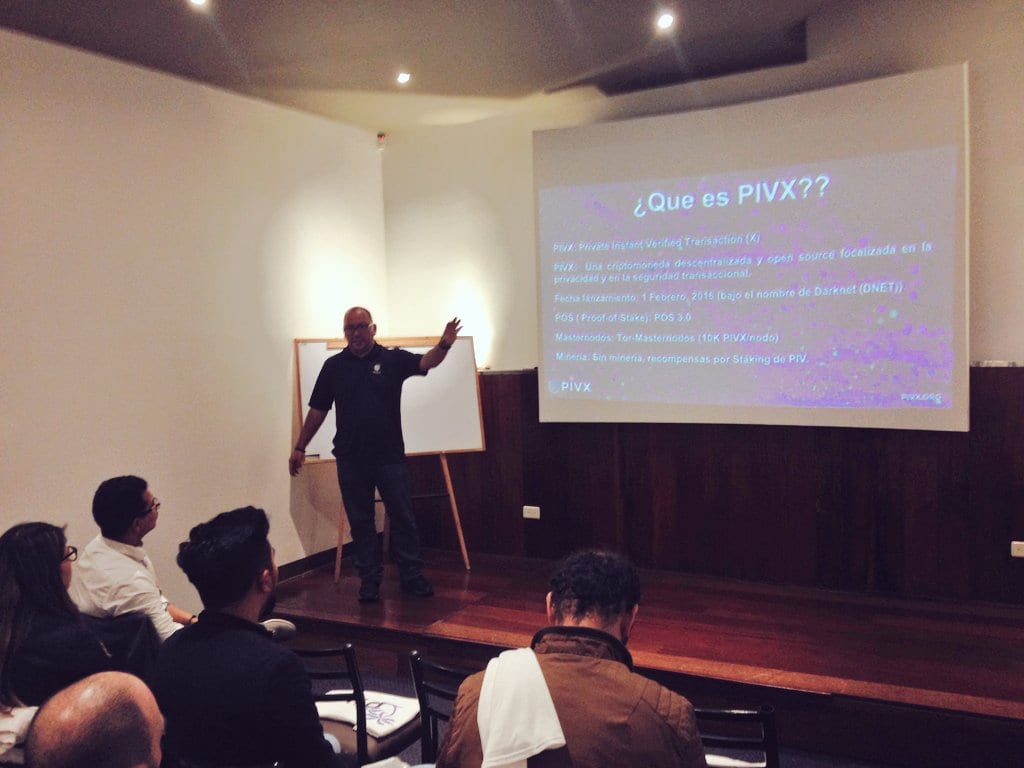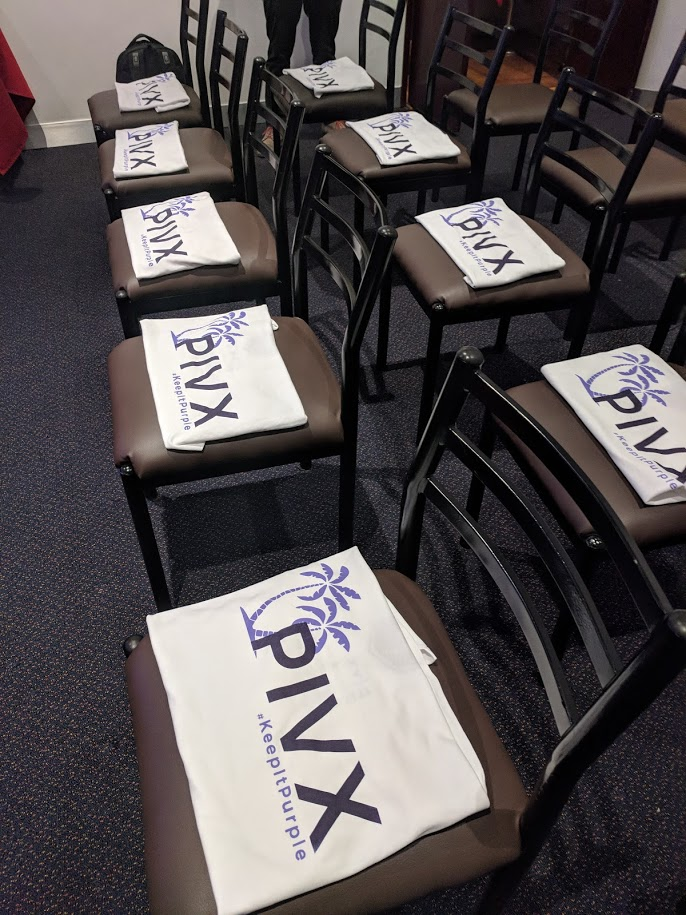 Why only ONeZetty on this Proposal?
Make a big proposal is complicate and it can fail because of the high cost of it, so this way, at least 1 ambassador will have the opportunity to represent PIVX in the event, and because of the different regions, the logistics are complicated. I will encourage and help the other Ambassadors to make a proposal for themselves, so they will assist in this event too.
What does ONeZetty need?
I calculate the costs in the following way (it will be fix in PIV):
Code:
Accommodation 160 USD
Ticket (1): 350 USD
Fly Zetty: 500 USD
Travel expenses: USD 400
Total: 5500 PIV
LOVE
:
Code:
mnbudgetvote many e2cf1411603b9d1e968871f492330b311a82f993658c2c44f259faa47335d116 yes
MEH
:
Code:
mnbudgetvote many e2cf1411603b9d1e968871f492330b311a82f993658c2c44f259faa47335d116 no
PIVX Central:
https://pivxcentral.org/view-proposal?id=201
Check our links:
Twitter:
https://twitter.com/Pivx_Espanol
YouTube:
https://www.youtube.com/channel/UCtDgwMmxiSu7k2T-BDQZy7Q
Instagram:
https://instagram.com/pivxcrypto_es
Steemit:
https://steemit.com/@pivx.espanol
¿Por qué PIVX?
https://porquepivx.com/
If my assistance is confirmed, I will make another proposal for materials like t-shirts and stickers and the cost for some PIVX meetup.
I will be happy to read your comments.
Last edited: