FINAL REMINDER TO CONVERT REMAINING zPIV TO PIV
ALL zPIV (PIV that had previously been minted to zPIV under the prior privacy protocol) MUST BE CONVERTED BACK TO PIV PRIOR TO DECEMBER 1st! ANY zPIV...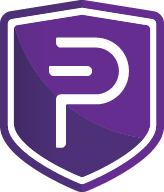 pivx.org
PIVX is coming very close to the long awaited v5.0 wallet release, so the support for the zPIV (zerocoin PIV) is coming to an end on
December 1st, 2020
. This is a
final reminder
to everyone who still owns zPIV to convert them back to PIV as soon as possible.
All zPIV coins after December 1st will
NOT
be spendable anymore. If you need quick assistance how to convert the zPIV to PIV, please join the PIVX Discord (discord.PIVX.org) and request assistance through public channels, or check the blog post on the website, which contains instructions how to convert the zPIV to PIV.
Thank you!