Administrator
Staff member
Code:
Name: LRP - Web Developer
Term: 1 Cycle
Cycle Amnt: 20,000
Total Amnt: 20,000
Author: BreadJS, JSKitty
Receiver: BreadJS
Address: DDS5v6mPqUN3rdzkp3268LV7TKjHCZqy8c
Created: 11-11-2023
Status: Active
Vote Hash: 4a70b2075d48f3b50b7d45d9879182cb8dab62be094b7d80e983afacdd72f6f1
---
Proposal Abstract
BreadJS is PIVX Labs' part-time web developer since late 2022, whom designed the modern MyPIVXWallet app, as well as the upcoming PIVCards platform frontend, he became a full-time Labs Team member as of September 2023.
In the last cycle, BreadJS completed the full platform design of PIVCards v1.0, with assistance from @YuurinBee whom designed fast-tracked wireframes, branding, theme, logos and icons - this iteration of PIVCards was designed to be beautiful, while also being speedy to produce and easy to iterate on, saving time and DAO costs in the long run.

This cycle, BreadJS' focus shifts to MyPIVXWallet.org, dusting-off some design-starved areas of the app that deserve a new spray of paint: like the Staking Dashboard and Masternode Dashboard, if timing aligns with MPW v2.0 and Shield, then he'll also work on designing the UI for Shield to be used easily - if MPW revisions are completed early with extended time remaining, then BreadJS will spend the leftover time on polishing alt-Labs projects such as PIVCards and PIVListen.
---
PIVCards Completion
With PIVCards now complete, the launch late last month went perfectly as planned - the frontend has been rock-solid reliable and also given Labs a new experimental basis of design: in part of our 'Brand Unification' strategy, the design of PIVCards is also the design of "Future Labs" so to speak; so expect the sleek design of PIVCards to start seeping in to other Labs projects as time moves on.
---
On the left is the real PIVCards Platform UI, wireframed by YuurinBee and implemented in-platform by BreadJS.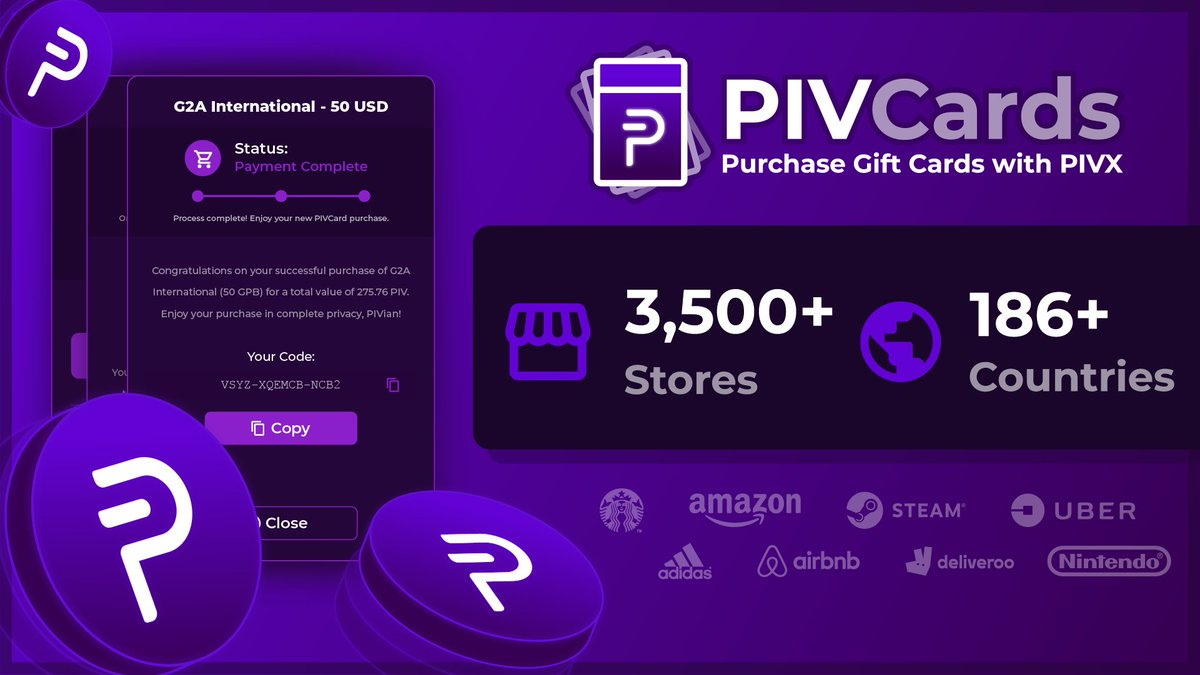 ---
Proposal Plans
To give an idea of what we're aiming to achieve this cycle, with BreadJS:
Polishing up aging areas of MyPIVXWallet, such as the Staking Dashboard and Masternode Dashboard.

In areas necessary and in available time: further improving and tweaking the design of PIVCards to make room for new features (Promo Codes, Holiday Event Systems, etc).

If all the above is finished, then moving to alt-Labs projects, such as PIVX.Poker and PIVListen.
Last edited: