Administrator
Staff member
Code:
Title: PIVX Spanish Social Media
Name: PSSMM-2020
Term: 3 Cycles
Cycle Amount: 800
Total Amount: 2400
Author: ONeZetty
Receiver: ONeZetty
Address: DGRFwe6C3MwQRkKvjZTNLKzkZ95k1dRHVA
Status: Pre-Proposal
PIVX Foundation: Able to KYC to receive
Hola I'm Zetty D.!
This is a new pre-proposal for the Social Media management of the PIVX Spanish accounts,
Twitter
, and
Instagram
both are the most active communications channels for the Spanish community, is important to share all the news of the PIVX Comunity. This proposal will cover the part of November, December, and January. I'm asking for 800 PIV monthly for 3 cycles, starting the next November's superblock cycle.
Code:
200 PIV for Twitter management (posting and respond)
200 PIV for Instagram management (posting and respond)
200 PIV for a graphic designer (translation of the English material)
200 PIV for translation services (Tweets and Media)
This PIV will help to pay the cellphone bills, power, and time. The report will include the number of followers and post every month. Feel free to make you your comments.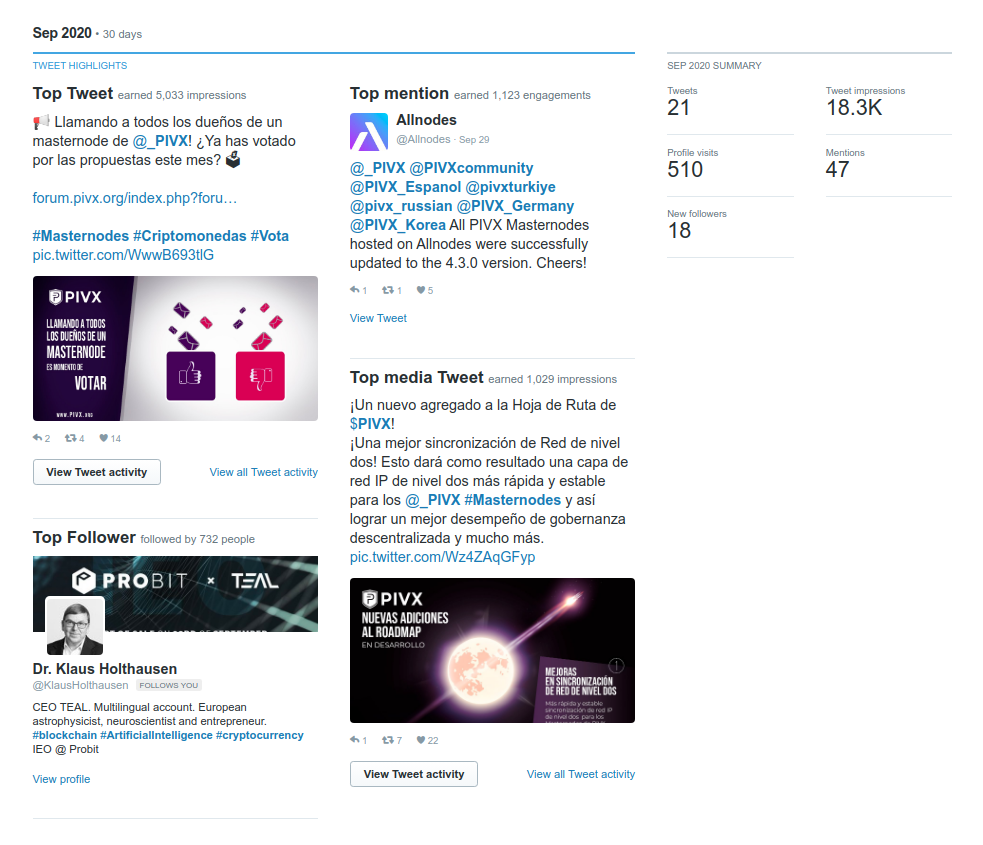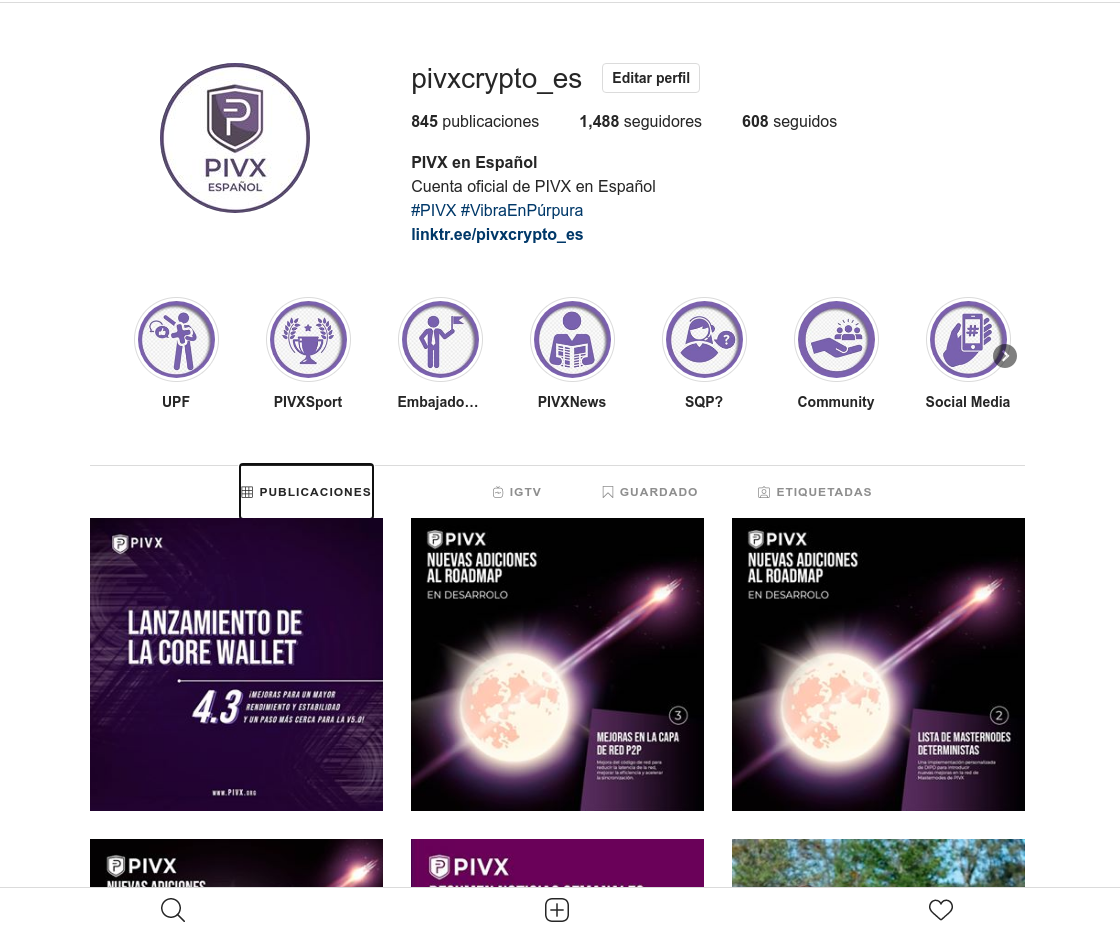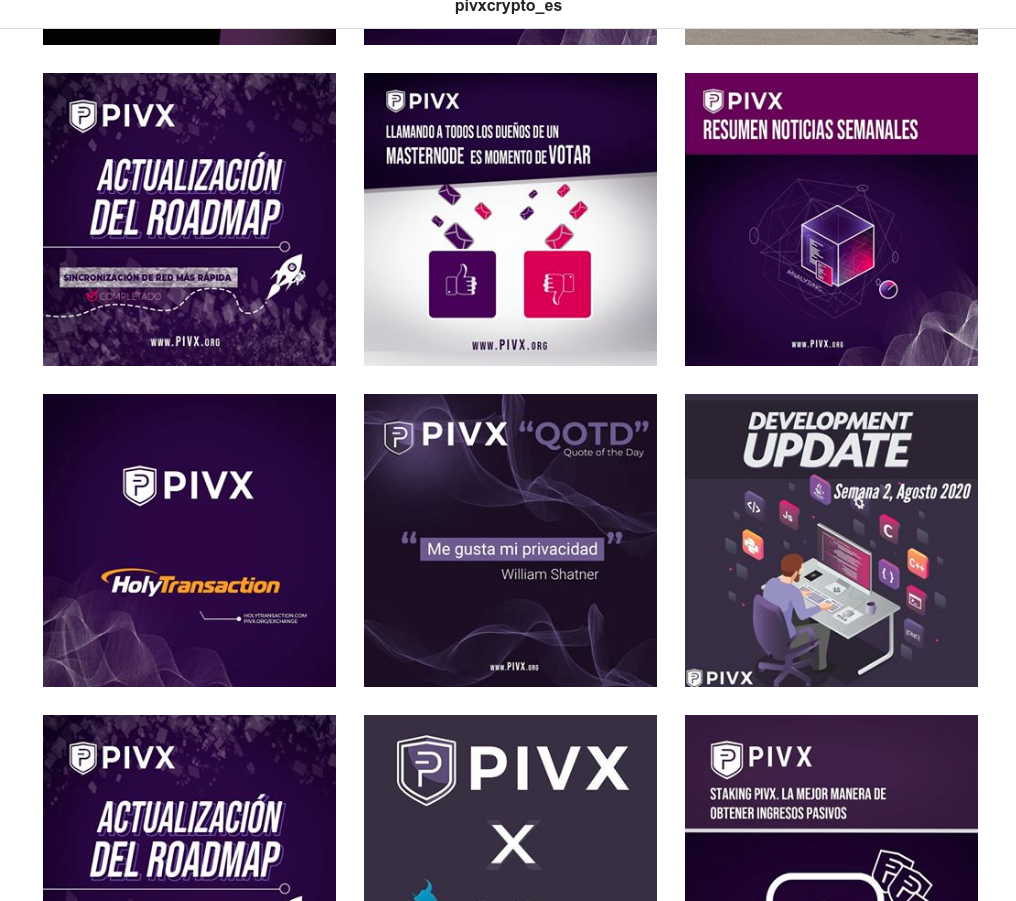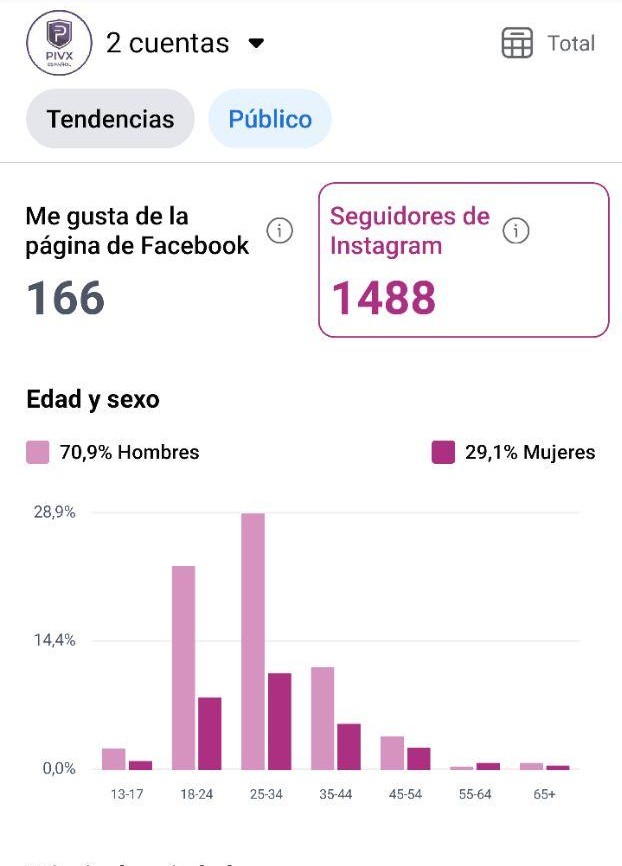 Last edited: