About

Name
: Maighan Brown
At the age of 25 I entered my first triathlon on the Gold Coast, 4.5 years later I have secured my Professional Triathlon License, where I am now wanting to further my career within the sport & represent my country on a national level. I have been training under Olympic & World Champion Coach Craig Walton for the last 1.5years, with the goal of taking my career to the next level.
With the help of PIVX so far, I have not only managed to customize all of my race kits, race bike to the PIVX Colours and Logos. I have also been privileged to travel across Australia to all of my racers during my 2019 season and represent PIVX.
My 2020 season & goals are exciting. I have recently competed in my first Professional 70.3 Ironman in Geelong, Melbourne with over 1500 competitors and thousands of spectators from all over the world, where I placed 8th out of 350 female competitors. This particular race was my first ever long course race consisting of a 1.9km swim, 90km ride & 21.1km run. I was able to come out of the swim in 2nd place, a close 5th place off the bike & I finished up 8th overall in my first Professional 70.3.
This year, I plan on furthering my career into long course 70.3 racing. The start of my 2020 long course schedule looks like;
I5th April 2020 at the Challenge Shepparton VIC 70.3
3rd May 2020 – Port Macquarie, NSW 70.3 Ironman
6th June 2020 at Cairns, QLD 70.3 Ironman
These events attract thousands of competitors and spectator around the world. They also give me the opportunity to provide maximum exposure & represent PIVX on a Professional level. All of these events are recognized as worldwide qualifiers for the World Championships & also receive huge media exposure.
My proposal for the next budget of three month of PIVX. I would love to continue representing PIVX as a sports ambassador for the sum of 1200 PIV each month for the next three months.
In return I will continue to upload a minimum of 2 posts a week via Instagram tagging PIVX and utilising the relevant hashtags. I will also continue to wear the PIVX logo apparel to training sessions, local events, media releases & all of my professional racers. The PIVX will be utilised to assist with my monthly travel expenses, training expenses, nutrition & creating more exposure in the world of Triathlon for PIVX. I also aim to boost my social media following, expanding into a whole new pathway in the world of Triathlons. I also plan to finalize my website where PIVX will be recognised as my main sponsor.
And finally, I just wanted to say thank you, for all of your support to date. With the help of PIVX I have managed to pursue my goals & hopefully this year with the continued support of PIVX, see PIVX represented on a World Stage in Triathlons.
Once again, thank you and please feel free to provide any feedback.

VOTING DETAILS:
mnbudgetvote many 7d9c4e580316cd594128d52bd8b8c1175708d3f07ee90947acc2b55906214262 yes
mnbudgetvote many 7d9c4e580316cd594128d52bd8b8c1175708d3f07ee90947acc2b55906214262 no
RACE RESULT SUMMARY:
2015
– Caloundra Triathlon Sprint Distance - 2nd Place 2015
– Raby Bay Triathlon Sprint Distance - 3rd Place 2015
– Luke Harrop Triathlon Sprint Distance - 3rd Place 2015
– Raby Bay Sprint Distance - 2nd Place 2015
– Byron Bay Olympic Distance - 1st Place 2016
– Robina National Championships - 2nd (age 25-29) 2016
– Kingscliff Olympic Distance - 1st (age 25-29) 2016
– Byron Bay Olympic Distance Triathlon - 1st Place
2016
– World Age group Championships – Mexico, Cozumel - 18th
– Noosa Triathlon Olympic Distance - 1st Place (age 25-29)
2017
– Robina Australian Triathlon Championships, Sprint Distance- 1st overall 2017
– Mooloolaba Australian Championships, Olympic Distance 1st Place
- Rotterdam, Netherlands – World Triathlon Championships, Sprint Distance (age 25-29) - 1st Place
2018
– Glenelg, South Australia Elite Sprint Distance - 20th Place
– Luke Harrop Elite Sprint Distance – 7th Place
– Robina Sprint Distance Triathlon - 1st Place
2019
- Burleigh Swim Run - 1st Place
- Mooloolaba Triathlon Sprint Distance - 1st Place
- Super League Triathlon - Bali Qualifier - 8th Place
- Queensland Tri Series Robina January - 1st Place
- Queensland Tri Series Olympic Distance September- 1st Place
- Nepean Triathlon Elites October - 3rd Place
- Noosa Triathlon Elites - 9th Place
2020
- 1500m open water swim – QLD Swim series – 1st place
- Swim- Run Miami – 3rd Place
- Burleigh Swim Run – 2nd Place
- 70.3 Ironman Geelong Professional – 8th Place
Below is an example of my race apparel & training apparel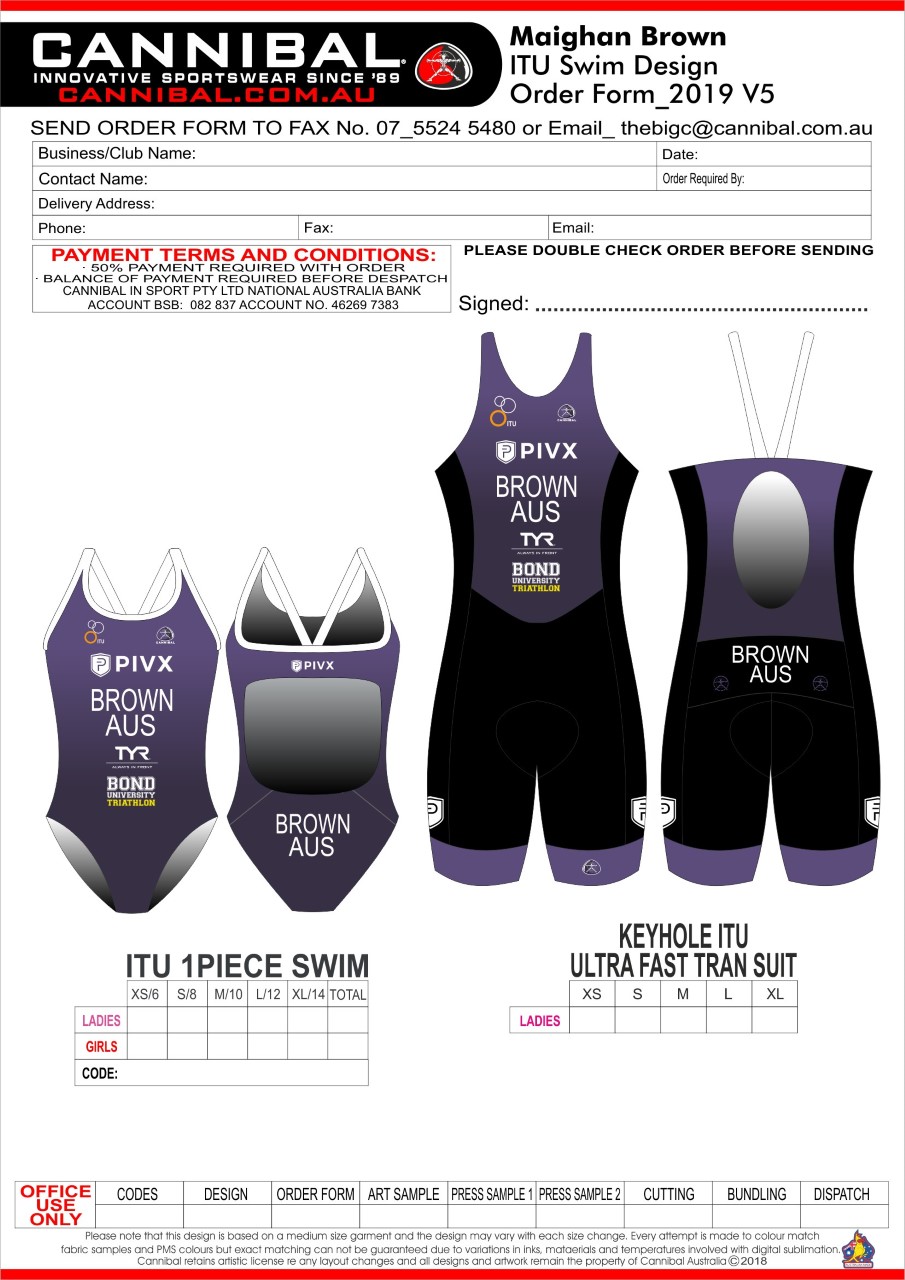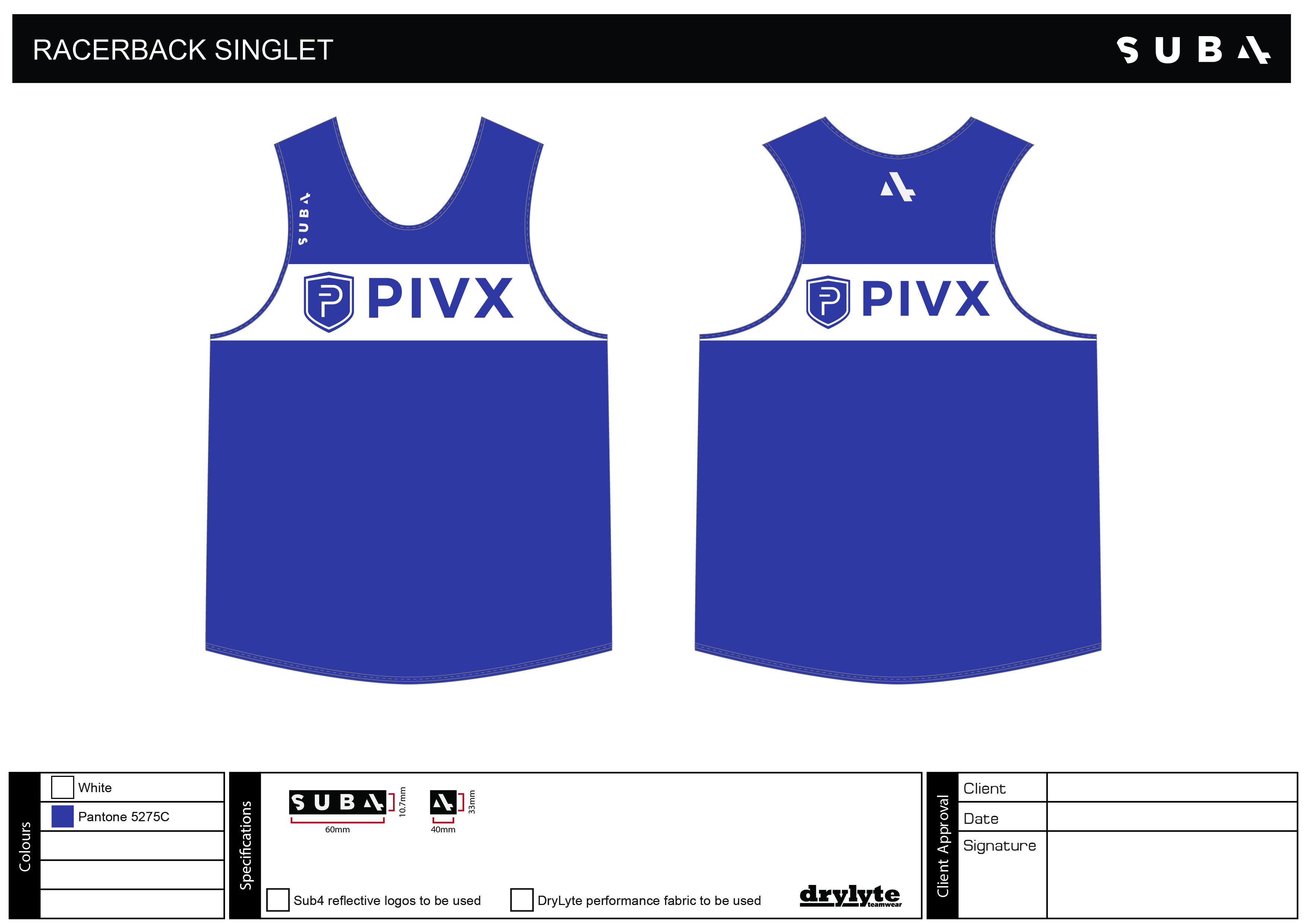 GEELONG 70.3 IRONMAN – 23-02-2020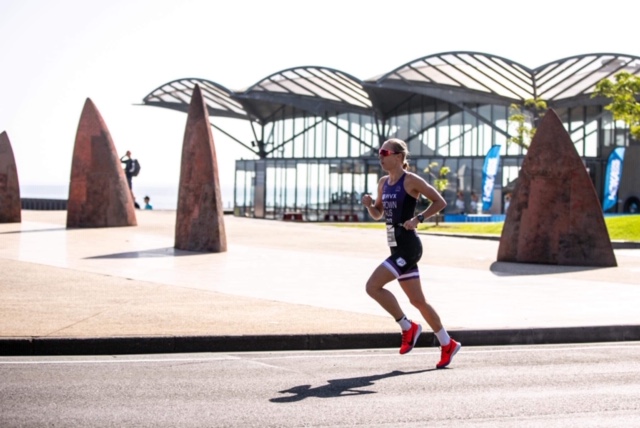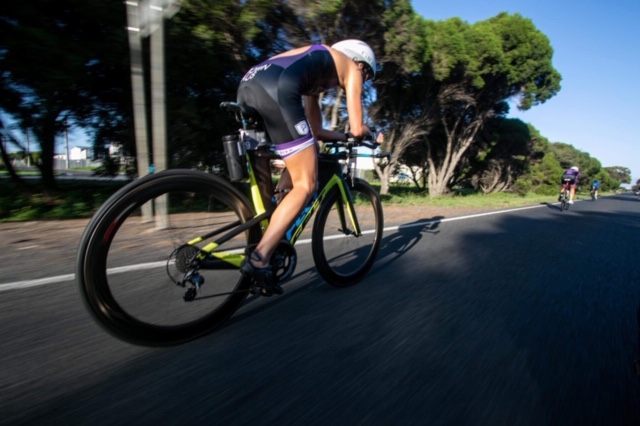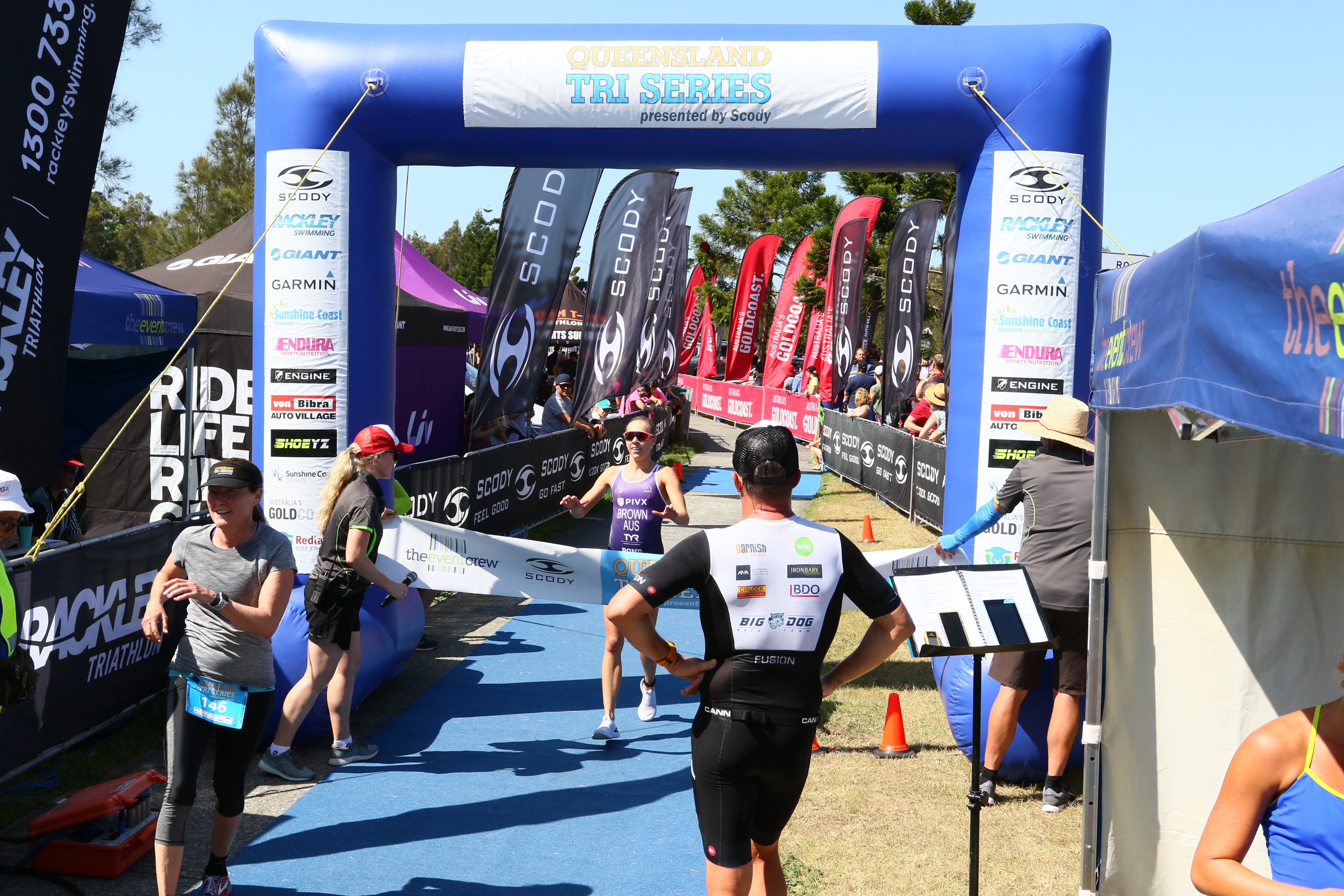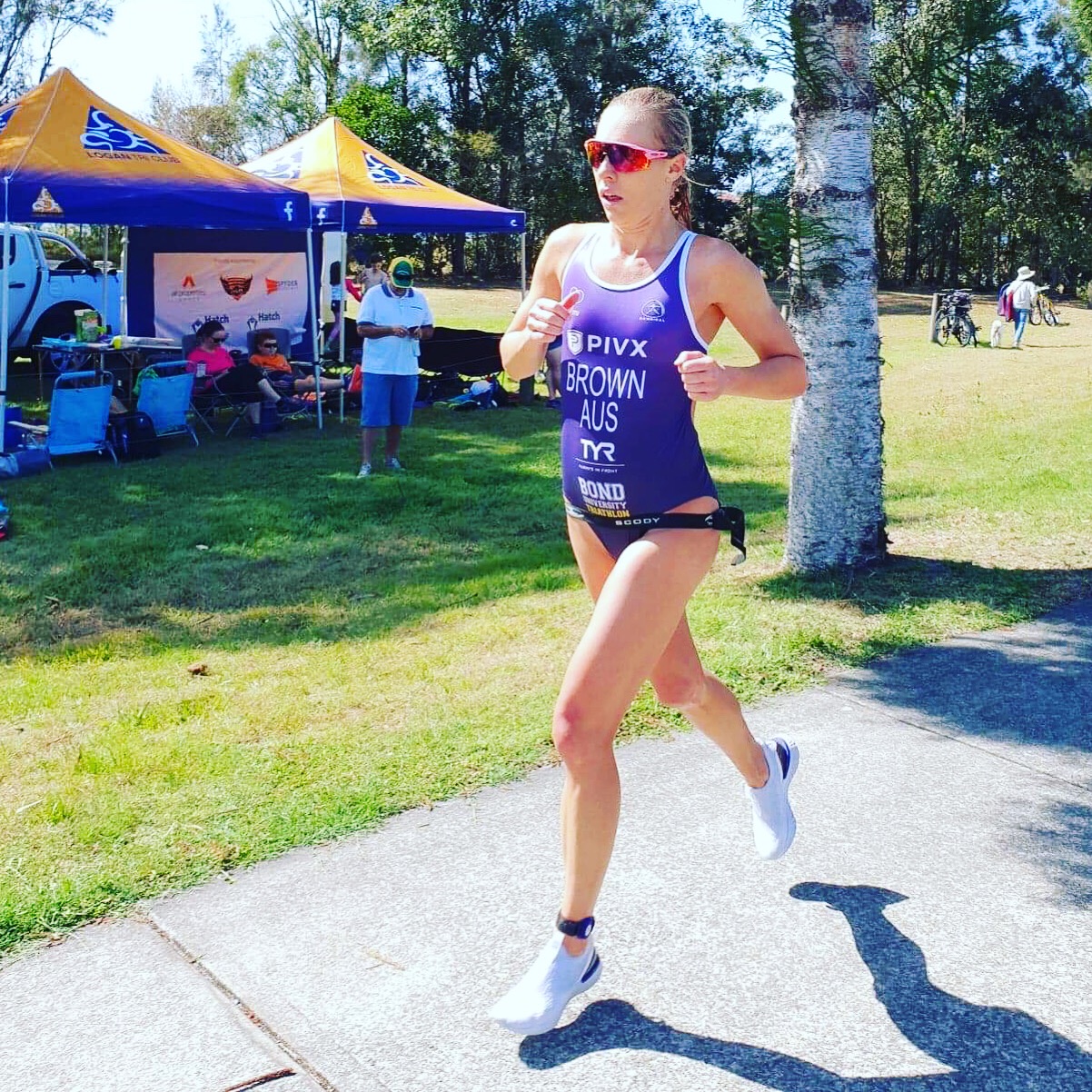 Last edited: