Administrator
Staff member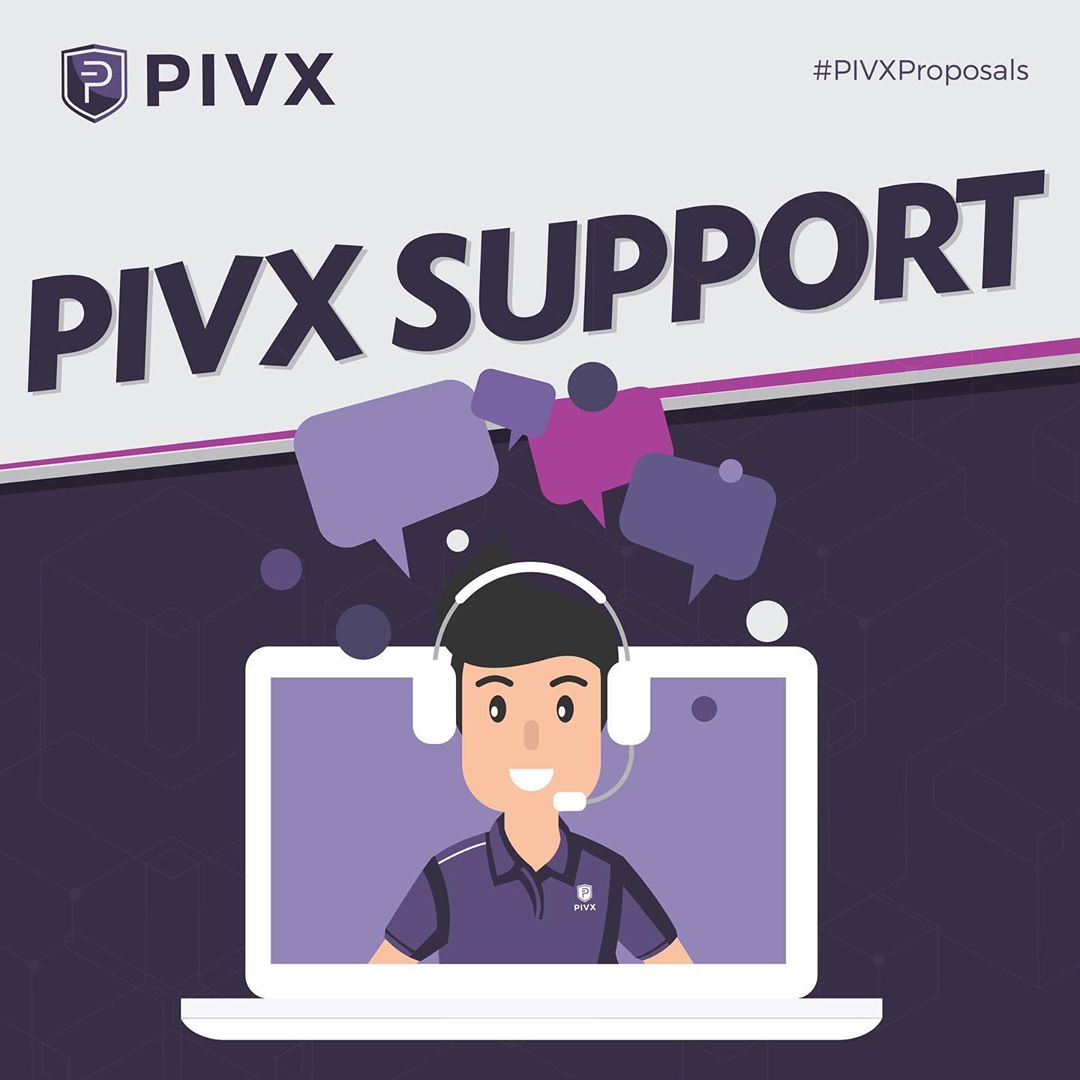 Code:
Title: PIVX System Administration and Support Management V3
Name: SystemAdmin201912
Term: 3 Cycles
Cycle Amnt: 5000
Total Amnt: 15000
Author: Jeffrey
Receiver:Jeffrey
Address: DGdW5HPKeCytty8jkNHgGxJE9H9cArBhjR
Status: Proposed
Introduction:
Hi everyone, Thank you for taking your time to look over my proposal, The 3rd one so far. You can find my previous proposals
HERE (v1)
and
HERE (v2)
. These proposals are what fund me as a full time staff member of the PIVX Project, My role covered by this proposal is to be the PIVX Support Lead, System Administrator and various other tasks highlighted below in this proposal.
What the proposal covers:
PIVX Support Lead ( Support given over Discord, Facebook, Reddit, Freshdesk, Email, PIVX Forums and anywhere requested)
Support Material created to make functionality of our products easier to the end customer.
Management of most/all of the PIVX related websites and servers including but not limited to, Domain Upkeep, DNS, Hosting, Setups, VPS Management, Backup Management, Optimization.
Brand Representation ~ Assistance with any contacts directed towards PIVX that may involve adoption, integration or other means
Full time Discord management of over 40 hours per week
Merchant adoption
Content creation
Exchange coordinator for exchanges based in South Africa and around the world.
Testing and feedback
As with my previous proposals this is a current list of the PIVX websites I monitor, manage and maintain.
I have worked for PIVX since March 2017. Since then here are some of my achievements I have done for the project as a whole is:
First ever PIVX meetup hosted in South Africa.
Setup the first merchant in South Africa to accept PIVX.
Setup more than 40+ merchants to use coinpayments and accept PIVX.
Setup of this forum, the second forum ever for PIVX.
Management and setup of Bitchute.
Available to provide support almost 365 days a year!
Wrote the FAQ for PIVX version 4.0
Setup the first additional PIVX mobile node.
Became the systems administrator and now manage almost every PIVX server.
And as most of you know I assist in almost every sector of the PIVX ecosystem.
Some Reviews:



Funding:
For this round I will be asking for a total of 5000 PIVX for 3 cycles bringing it to a total of 15000 PIVX which will be used to fund my position as a full time staff member in PIVX
I will not be asking for the 55 PIV in submission and processing fees to be reimbursed.
Voting Details:

To Vote YES for this proposal:
Code:
mnbudgetvote many b70b33cc61a8a7b1cd1a24ee1ab71c40b2bd2f47a57315cd7b84ebc44739e38e yes
To Vote NO for this proposal:
Code:
mnbudgetvote many b70b33cc61a8a7b1cd1a24ee1ab71c40b2bd2f47a57315cd7b84ebc44739e38e no
Last edited: