Administrator
Staff member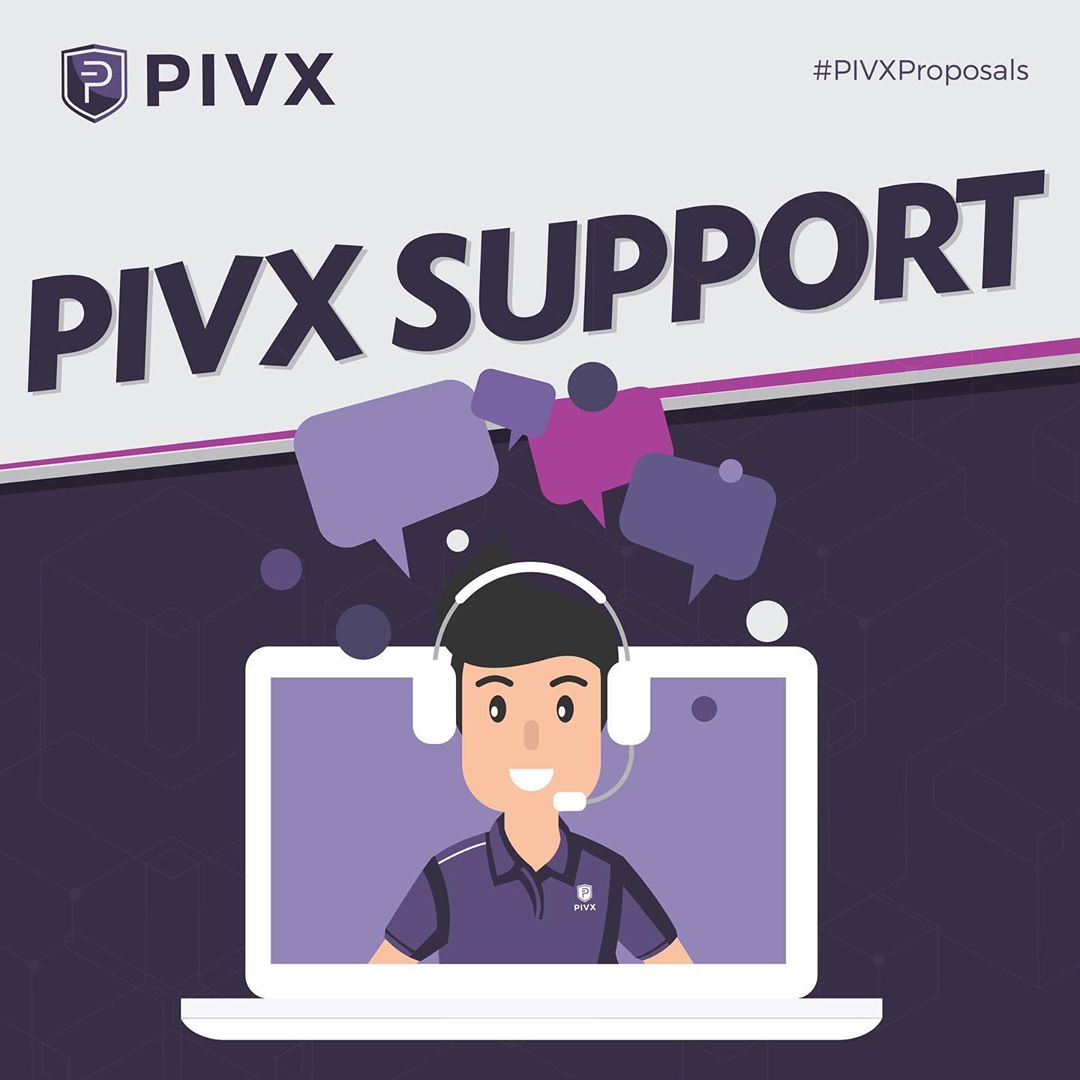 Code:
Title: PIVX System Administration and Support Management V4
Name: SystemAdmin20202
Term: 3 Cycles
Cycle Amnt: 6000
Total Amnt: 18000
Author: Jeffrey
Receiver:Jeffrey
Address: DLyaxMsSLbr2SeQAvfUJE31naL3Dj6JRHb
Status: Proposed
Thank you to everyone for your continuous support throughout my career here at PIVX, It has been an honor to represent the PIVX community and brand and with this proposal I would like to renew my position as the support lead and PIVX sys admin. I have 3 prior proposals to this one and I have been working with PIVX since early 2017 in many fields providing the best of my ability to make this project more successful. As this proposal is a constant renewal of the prior proposals the tasks are pretty much the same but never limited to what is specified here as I am available to assist in everything around the PIVX community.
The proposal covers the following responsibilities:
PIVX Support Lead ( Support given over Discord, Facebook, Reddit, Freshdesk, Email, PIVX Forums and anywhere requested)
Support Material created to make functionality of our products easier to the end customer.
Management of most/all of the PIVX related websites and servers including but not limited to, Domain Upkeep, DNS, Hosting, Setups, VPS Management, Backup Management, Optimization.
Brand Representation ~ Assistance with any contacts directed towards PIVX that may involve adoption, integration or other means
Full time Discord management of over 40 hours per week
Merchant adoption
Content creation
Exchange coordinator for exchanges based in South Africa and around the world.
Testing and feedback
Website migration and deployment
List of PIVX related websites I assist with and manage:
Funding:
For this round I will be asking for a total of 6000 PIVX for 3 cycles bringing it to a total of 18000 PIVX which will be used to fund my position as a full time staff member in PIVX
I will not be asking for the 55 PIV in submission and processing fees to be reimbursed.
Note:
Since my previous proposal I have immigrated, My new timezone is +7, If you require support please only do it via our public channels on our discord such as #support, You can also open a support ticket at
https://pivx.freshdesk.com
Voting Details:


To Vote YES for this proposal:
Code:
mnbudgetvote many cee0f568f1d666b82b581fd21303f38549bc1222f61d66d725dba3baba9e69ed yes
To Vote NO for this proposal:
Code:
mnbudgetvote many cee0f568f1d666b82b581fd21303f38549bc1222f61d66d725dba3baba9e69ed no
Last edited: