​
The PIVXStore Report for July 2019 has been released in Discord :
https://cdn.discordapp.com/attachme...93550527840256/PIVXStore_report_July_2019.pdf
You can also view it in Google docs here :
https://docs.google.com/document/d/1K9PwgzUvN4RMY1NDvgKiXK0I3HSkRYSVDjqLVxgQTTM/edit?usp=sharing
Incase you are allergic to both Googledocs and Discord, here is the plain text version.
PIVXStore Report
July 2019
Cryptosi
​
In Late May I put forward a proposal to finally create an official PIVX merchandise store for the community to create and buy merchandise aimed at supporters of PIVX.
The Original proposal can be viewed here:
https://docs.google.com/document/d/15uc3j7XmFGX_6K5_-cCHUaZV8JpY6SDTpDUo3TD6L8M/edit?usp=sharing
In summary, I asked for 2000 PIV, valued at around $2000 USD at the time to complete the following:
1. Create a website using dropshipper cryptowardrobe.com
2. Create a full range of merch including Tees, hoodies, hats, socks and mugs
3. have initial stock
4. allow Projects which have alliance with PIVX to release limited ranges
How has progress developed?
Everything has come together better and faster than expected, The store has come together really quickly thanks to plenty of hard work by Cryptowardrobe and in particular 'Nicola', who is now a member of our Discord.
The store is planning to launch on July 24th with the following items!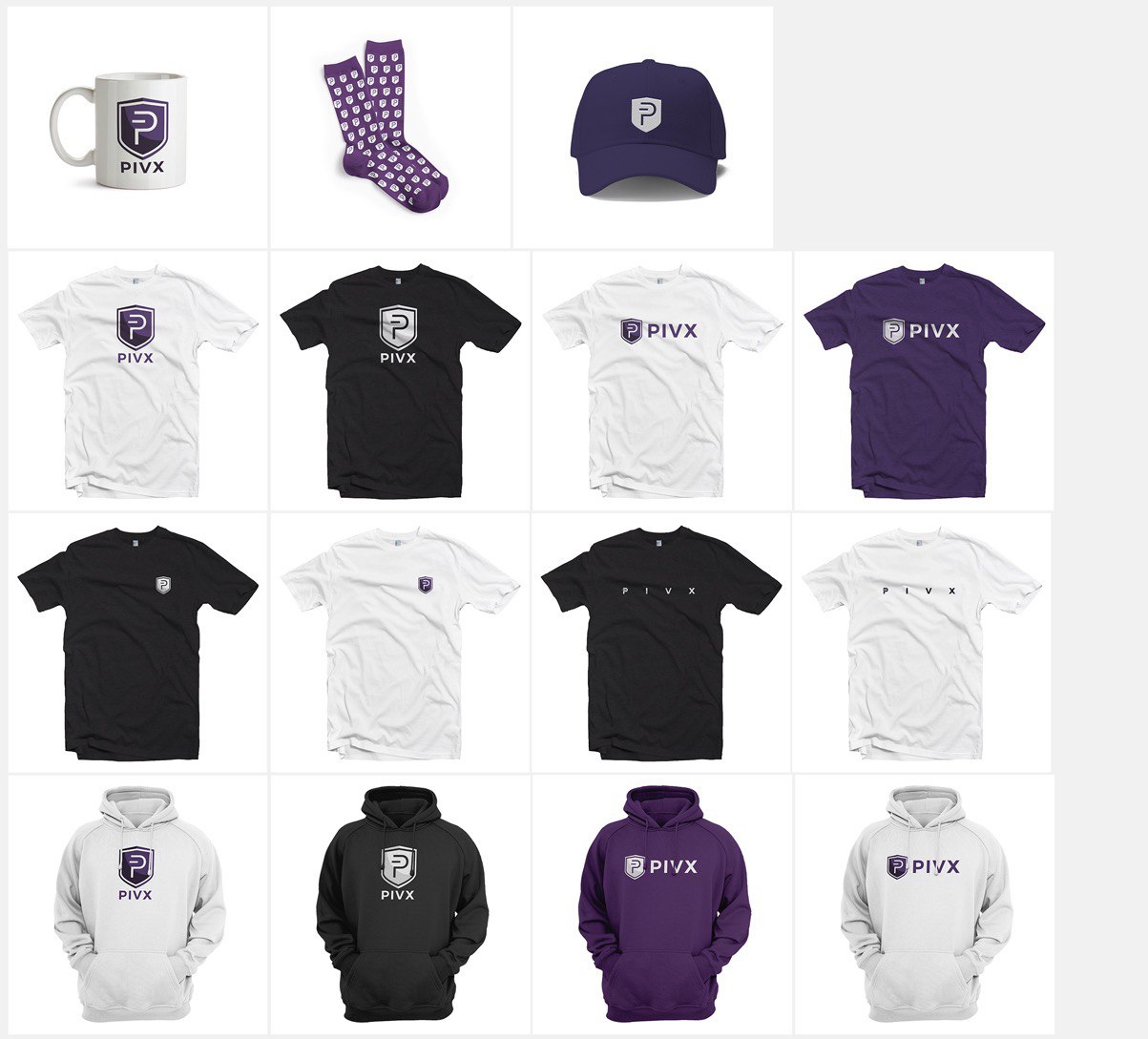 We will be lauching Some EXCLUSIVE collectibles in August themed around our PIVX Alliances.
Issues
There is one major issue. The drop in PIVX value means that the initial budget does not cover the costs, even if I forgo my own 200 piv payment including proposal fee reimbursement (which I am doing), So I will be putting in another proposal for a further 2000 PIV, to complete payment.
If this second proposal fails, then I will fund the second part myself, however I will also keep 50% of the profits, with the other 50% going towards PIVX foundation and whatever they decide to fund.
Please contact me in Discord if you wish to Donate should the proposal fail, this will mean 100% going towards the foundation and future PIVX proposals.
I'm happy either way, just glad to see this proposal come to life finally.
Web address
I initially worried that shoppivx.com was not an ideal web address, and contacted community member snappy, who confirmed we could use PIVXstore.com and pivx.store. He has pointed both of them to shoppivx.com we can now decide which of the three domains we wish to promote.
Thanks for reading and please support the PIVXStore2 proposal which will go live very soon.
Remember 24th July is the Launch date.
Finally……..
Keep it purple people