Code:
Title: PIVX Coast 2 Coast Australia (Aug 2019 – Sept 2020)
Name: PIVX-C2C-AU
Term: 1 Cycle
Cycle Amnt: TBA
Total Amnt: TBA
Author: Samfransisco (Australia) and Gordon 1770
Receiver: Samfransisco (Australia)
Address: TBA
Created: 7/7/2019
Status: Pre-Proposed
Overview
Ask any developer, entrepreneur or start up ONE question: Show me the Transactions? Any Cryptocurrency and Blockchain Eco system must aim to maximize transactions consistently from P2P and B2B across towns, across countries, around the continents and around the world.
The Question
The question is "Where can I spend my PIVX?" We have the Answer.
The Proposal

Develop a PIVX Coast to Coast - C2C - P2P - B2B Ecosystem across Australia
The process will be to partner PIVX with the TWO leading Crypto adoption solution providers in Australia. The first being Crypto 1770 founder of "Australia's First Digital Currency Town, Agnes Water – 1770" Queensland and second with "Where to Shop with Crypto" in Fremantle Western Australia.

The process will see the implementation of PIVX onto the TRAVELBYBIT point of sale (POS) across Australia.

Check out the Plan in Real Time Live Action
NOTE: This video is not for public posting. It is a concept only for the PIVX community proposal forum.
The Detail in Brief

Stage 1
Establish a self funding PIVX adoption program across Australia by
The creation of a PIVX Hub in Agnes Water – 1770 Queensland
The creation of a PIVX Hub in Fremantle Western Australia
Integration of PIVX on the TravelbyBIT POS system in the two locations
Implementing a consistent Shop with PIVX strategy in each location
Stage 2
Create PIVX Hubs across Australia working with PIVX Ambassadors to engage existing PIVX Holders - Implement an ADOPT A PIVX SHOP strategy - drive meetups and a PIVX adoption strategy for new users of PIVX.
Stage 3
Implement a "Travel on PIVX" Campaign by integration of PIVX on the TravelbyBIT the world's leading Crypto Travel booking Website - Click here to
BOOK with TravelbyBIT
Time Line

Start Aug 2019 - End Sept 2020
Aug - Sept 2019
Establish PIVX Hubs in Agnes Water Qld and Fremantle WA
Oct 2019 - Feb 2020
Establish Ambassdor driven PIVX Hubs in locations across Australia
Nov 2019
Implement PIVX on the TravelbyBIt Travel
Aug 2019 - Sept 2020
Coordinated marketing and promotions through all PIVX and project partners channels
Funding Model
Create a self-funding eco system by:
Provision of Four PIVX masterndoes to reward partners and fund transaction activities across the network for a period of 12 months
Node 1 - 1770 Cyrpto - Agnes Water - 1770 integration, hub management, meetups, education, promotion, and propagation to users
Node 2 - Where to Shop with Crypto - Fremantle integration, hub management, meetups, education, promotion, and propagation to users
Node 3 - Australian Ambassador Queensland - Coordinating Ambassadors and managing PIVX promotions across Australia
Node 4 - TravelbyBIT for integration, liquidity marketing of the project
All masternode rewards sent to new user wallets to propagate adoption and use of PIVX across the network
Marketing and Media Fund for Stix Media and rhubarbmedia.ca
Establish a PIVX Ambassador program for additional PIVX Hubs - on boarding merchants and propagation of new wallet users
Integration Fund for TravelbyBIT Travel Booking Site
The Team
James White - PIVX Ambassador - Queensland Australia
Gordon Christian – 1770 Crypto - Founder of Australia's First Digital Currency Town - Agnes Water - Queensland Australia
Abheeti – Kathryn Pass - Co Founder Where to Shop with Crypto - Founder Crypto Clotheline podcast -
Sophia Amat - Co Founder Where to Shop with Crypto - Writer for Altcoin Magazine
Stuart Makay - Stix Media - Filmmaker and Cyrpto Enthusiast
Damian Bielinski - TravelbyBit - Compliance and Research Lead
Rhubarbarian - PIVX Ambassador Sherpa and Creative Director at rhubarbmedia.ca
Proposed Media Partners
TBA
​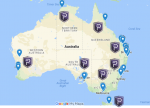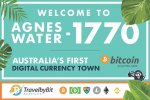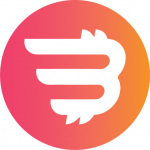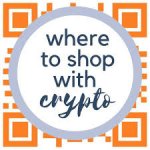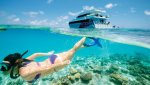 Last edited by a moderator: