Administrator
Staff member

Tweet -
Code:
Title: Coinstore Listing
Name: Coinstore-listing
Term: 1 Cycle
Cycle Amount: 106,299
Total Amount: 106,299
Author: Jeffrey
Receiver: Jeffrey
Address: DGKYWKVpxBTSAY6YhvjrRoEiv2othmuKQN
Status: Active
Vote Hash: 68ad33b16698937523707b80969dddab02833b455ab84d13981615bac6349355
Exchange Information:​
Website Link -
https://www.coinstore.com/
CMC Link -
https://coinmarketcap.com/exchanges/coinstore/
Twitter Link -
https://twitter.com/CoinstoreExc
Coinstore.com was founded in 2020, and its core team consists of senior financial professionals from famous investment banks and hedge funds based in Asia and Silicon Valley and blockchain technical talents from the global top 5 digital asset trading platforms, which features rich experience in sectors such as digital finance, blockchain technology development and network security protection. Its 180 employees worldwide are distributed in Asia, Europe and other countries, serving more than 3 million registered users in 175 countries.
Coinstore has set up and established teams globally that are advocates of cryptocurrency and are passionate about what they do. Teams are set in different countries to provide the best service possible to projects and users. To date, Coinstore has teams based in Singapore, India, China, Dubai, Vietnam, Thailand, Indonesia, Malaysia, Africa, North America, South America and Europe regions.
Coinstore Market Information:​
Coinstore has been the fastest growing Centralized Exchange in SouthEast Asia with constant growth of average 100,000 new users monthly. As of to date, Coinstore has over 3,00,000 registered users and is one of the fastest growing crypto exchanges in the world. Our daily trading volume is over $200 million and is now ranked in the top 30s on Coingecko.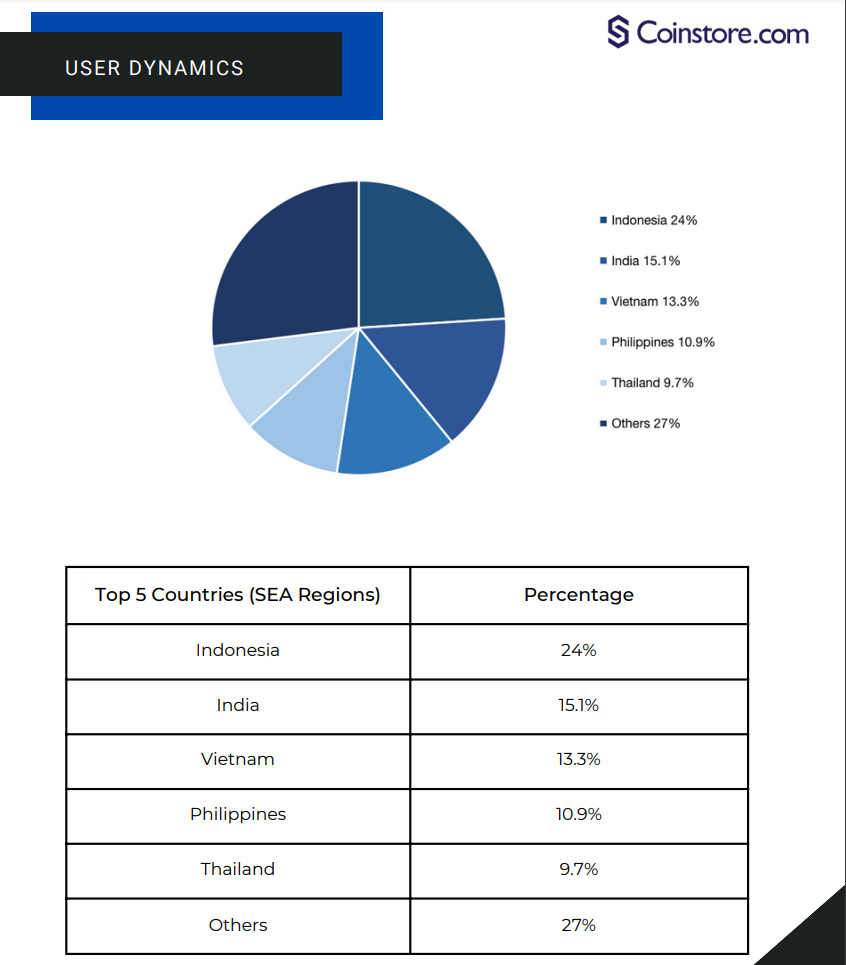 ​
I met Joshua from Coinstore in person at their office in Singapore. We had a great conversation, one that discusses the longterm relationship and strategic partnership between Coinstore and PIVX should this proposal pass. We plan on collaborating on marketing efforts as well as attending joint events and future marketing endeavours. This is a great one for me and I believe this listing will definitely boost the presence of PIVX in South-East Asia.
What will this include?
PIVX/USDT Pair
Market Making free for 1 month


They will also advertise PIVX at any of their upcoming Expos. We will also discuss collaborating on Merch as well as attending some of these events together.
Funding:
For this listing we will need a total of 15,000 USD + A market making liquidity of 10K USD which completely belongs to the PIVX DAO.
Total = 25,000 USD
In previous proposals an issue I faced was price decrease as well as fees so I will therefore ask for 30,000 USD . Remaining funds will be made public here which can then be used towards other approved listings as a buffer should the price decrease after proposal submission.

Total = 106,249 PIVX + my 50 PIVX in submission fees = 106,299
Voting Details:
To Vote YES for this proposal:
Code:
mnbudgetvote many 68ad33b16698937523707b80969dddab02833b455ab84d13981615bac6349355 yes
To Vote NO for this proposal:
Code:
mnbudgetvote many 68ad33b16698937523707b80969dddab02833b455ab84d13981615bac6349355 no
Last edited: