Code:
Title: PIVX Instagram and PIVXcommunity Twitter Social Media Management
Name: PIVX-IG-Twitter-Social-201906
Term: 4 cycles
Cycle Amount: 162.5 PIV
Total Amount 650 PIV
Author: @LeacyMcK 
Receiver: @LeacyMcK 
Address: TBD
Created: Jun 23, 2019
Status: Pre-Proposal
Hello PIVX world,
This is my first proposal.
In September 2017, not knowing much about crypto but being introduced to PIVX and liking what it stood for, I started up a PIVX Pinterest acct. Each time I learnt something new I would post it on a board in hopes that others might get interested also. (Plus to share my growing love of PIVX).
https://www.pinterest.ca/pivxorg/
In April 2018 I took over running the official
PIVX Instagram
account where the total followers at that time were 1,820, and have grown the account organically to 2,338 consistent followers thus far. I utilized areas of IG that hadn't been used as much previously which helped increase our engagement and organic steady growth. PIVX posts with updates, news and such were promoted on our feed but were also broadcasted thru 24-hour storyline. This being a place where with the IG story tools, one can enhance the photos or videos with various cameral like filters, emoticons and gifs of which our younger, predominant audience are a big fan of.
Screenshots of Twitter posts from PIVX and the community members are shown in the stories to reach even further than our 'followers' audience.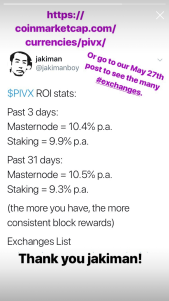 Engaging our audience with questions that are then promoted.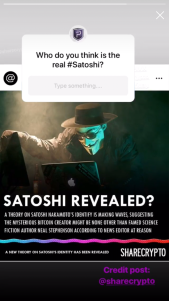 As our following is of a younger age bracket, utilizing the story tools has shown to be of benefit in increasing awareness to this demographic globally. We also use 'highlights' where we showcase the best of PIVX continuously at a quick glance. This stays on the homepage of the PIVX IG account continuously making it easy for others to access when wanted. The total followers is now is 2,330, an increase of 500 loyal Pinions, organically grown. No bots! Engagement is up over 60-70% during this past year. More engagement has resulted in followers sending their ideas, photos etc of which are used at times to showcase their abilities.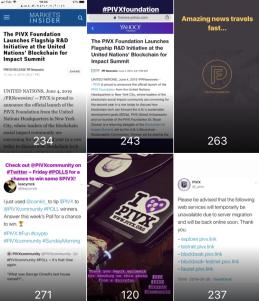 I have recently started to run the
PIVXcommunity Twitter
account, using the analytic data results to help guide our growth organically without bots that wreak havoc on our stats as they give a false positive report in our analytics. Though it is in its infancy, we are attracting more followers with PIVX posts and community-minded posts. Our images and polls are giving us a great return on engagement from followers.
Below, an example of our Friday just for fun Polls, that are building momentum.
Impressions: 228,666
Total engagements: 323
Votes: 304
Comments: 30
Retweets: 10
New followers: 27
I use what is trending the week of the poll and utilize the hashtags in posts.
#Dogs being #1 that week. This being done once weekly.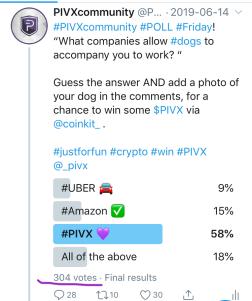 We encourage community members to share their world with us with their tweets, and at times we promote these as well as retweeting PIVX tweets to keep our global community aware of the tech advancements and other events occurring within our PIVX community.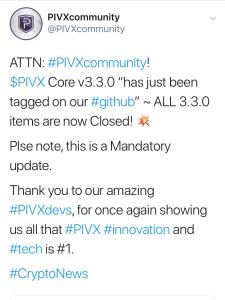 Contests I have run:
-Valentines Day -2017 of which was successful and ended with close to 90 PIV being given away. via Pinterest
-Milestones giveaways for IG. eg. - 300th post, 2,000 followers, 100th story.
-Promotions for followers to send their images, stories, weekend vibes is rewarded randomly with 5 - 10 PIV, depending on whether we reuse their content.
-PIVXcommunity Twitter - Poll Friday~ 'Tip with PIV' where I dispense PIV via Coinkit to ones that submit comments/photos as part of promoting PIVX and getting others to upload the wallet.
Except for the 3 months of which I was paid 50 PIV a month in the middle of 2018 from another proposal put out, I haven't asked or received any remuneration for the contests or the 7/7 days I promote PIVX globally through these social media accounts. I spend time regularly in keeping contact with other IG crypto influencers and community members and now with our PIVXcommunity following. This includes anything from sending them to the area that best suits their questions/needs, supporting their endeavours and listening to their thoughts to keep our accounts updated and positive.
I am asking for 100 PIV a month for myself, and 50 PIV a month for tipping, for 4 months. I am also asking for the 50 PIV submission fee to refunded. (650 PIV total) With this amount I will continue growing our IG and PIVXcommunity audience with time spent engaging with them, new contests and more 'PIV tips' to encourage others that don't have a PIVX wallet yet.
This is a pre-proposal, voting details will be added here once community feedback is received and incorporated.
Thank you for taking the time to read my 1st (pre) proposal.
Leacymck