This proposal is to Build an official PIVX Merch online store.
If you cannot be bothered to read the entire Proposal here is the summary:
Store will sell 5 items initially, T-shirt, hoodie, socks, cap, mug
Store will be handled by Cryptowardrobe.com dropshipping service.
Proposal is asking for 2000PIV in a single payment to pay for 1years hosting plus setup
Profits from the sale of items on the store will fund Alliances and PIVX foundation equally.
There will be a link to the store on PIVX.org
There will be a discord channel #PIVXStore
We will have regular competitions for new merch designs that will be open to the community.
Thanks for reading please find voting information at the bottom of this thread. If you wish for more detail please read on.
Here is the in depth proposal document, special thanks to Yuurinbee from Zenzo for his help, and also to Rhubarbarian for his help.
PIVX Proposal PIVX Merch Store Draft 0.7 May 22nd, 2019 Proposal Overview PIVX community members have been asking for merch for years now, whether its that retro 'Skyrock' tee, or those collectible Zenzo alliance socks, It's taken us far too long to put together our own store or even have our ...

docs.google.com
In the likely case that this proposal is passed but not funded, I have also set up a donation address on Tango Alpha Here: (website down)
You may also donate to this QR code :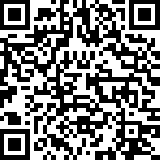 Or this address : D63UZ7KSQB538SQmAJRaed8BTTVF4wwy82
follow funding progress here:
RandonZebra explorer link
Here is the Voting information:
AlliancePIVXStore;
hash= 24af25d513baf899ae77b9b7e54e16e8db889c56938889f5282ebb328b40ea93
"mnbudget vote-many 24af25d513baf899ae77b9b7e54e16e8db889c56938889f5282ebb328b40ea93 yes" to vote in favor
"mnbudget vote-many 24af25d513baf899ae77b9b7e54e16e8db889c56938889f5282ebb328b40ea93 no" to vote against
"mnbudget getinfo 24af25d513baf899ae77b9b7e54e16e8db889c56938889f5282ebb328b40ea93" to check the status
Here is some information about my past proposals:
PIVX Tutorials (PASSED)
QT Frontend Development (PASSED)
Alliance Funding (Passed)
Tango governance portal - test site - (PASSED)
PIVX/PARTICL Alliance (PASSED)
Last edited: