Title: START A PTC ( PAID TO CLICK) PROMOTION CAMPAIGN ON THE MOST KNOW CRYPTO PTC SITES
Name: PTC PROMOTION CAMPAIGN
Term: 1 Cycle
Cycle Amount: 500 PIVX
Total Amount: 500 PIVX
Author: flow11
Receiver: flow11
Address: - will be published later
Created: September 27th, 2022
Status: pre-proposal
Vote Hash:
Hi, fellow Pivians,


PTC PROMOTION - THOUSANDS OF VISITORS

As some of you might already know I have 2 websites in the crypto earning business. In this business, a big PAID TO CLICK earner community has been established. I built most of my website growth on promoting with PTC ads as it's popular and cheap. Thousands of users are clicking on promoted links and therefore they earn some BTC Satoshis or other coins.


What will be the effect

The effect will be that the PIVX website will get huge worldwide exposure and the website rank will increase a lot.
How do I know that? from my own websites and three years of experience in crypto earnings sites and promo effects.


How to measure these effects:

After the shutdown of the Alexa ranking tool, the site's similarweb offers a new ranking tool that updates its statistics every month. There you can add the site URL and click on search and the website rank is shown if the site has some traffic.

to give some examples:
the faucetpay rank is currently 4335 - this would be also the maisn site where most of the promo clicks would come from




the pivx. org ranks on place 2265800 ( I've already been sending ~ 250 users per day since 1,5 months from my website)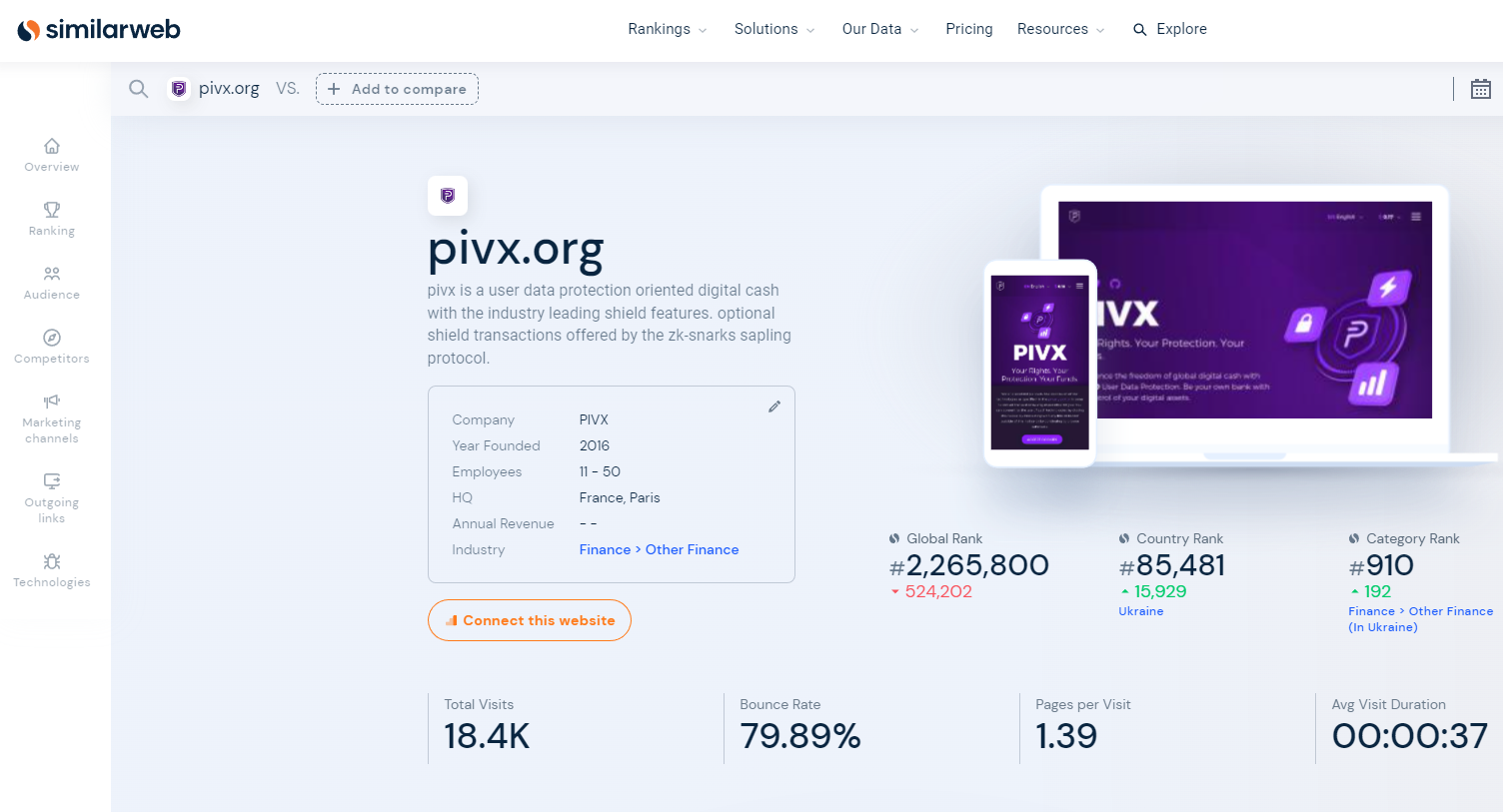 my websites have the ranks 352366 - I've lost here a little bit due to some errors and less promotion in the last time




and 191283 - here I made a little progress as I had increased the faucet rewards and optimized a few things.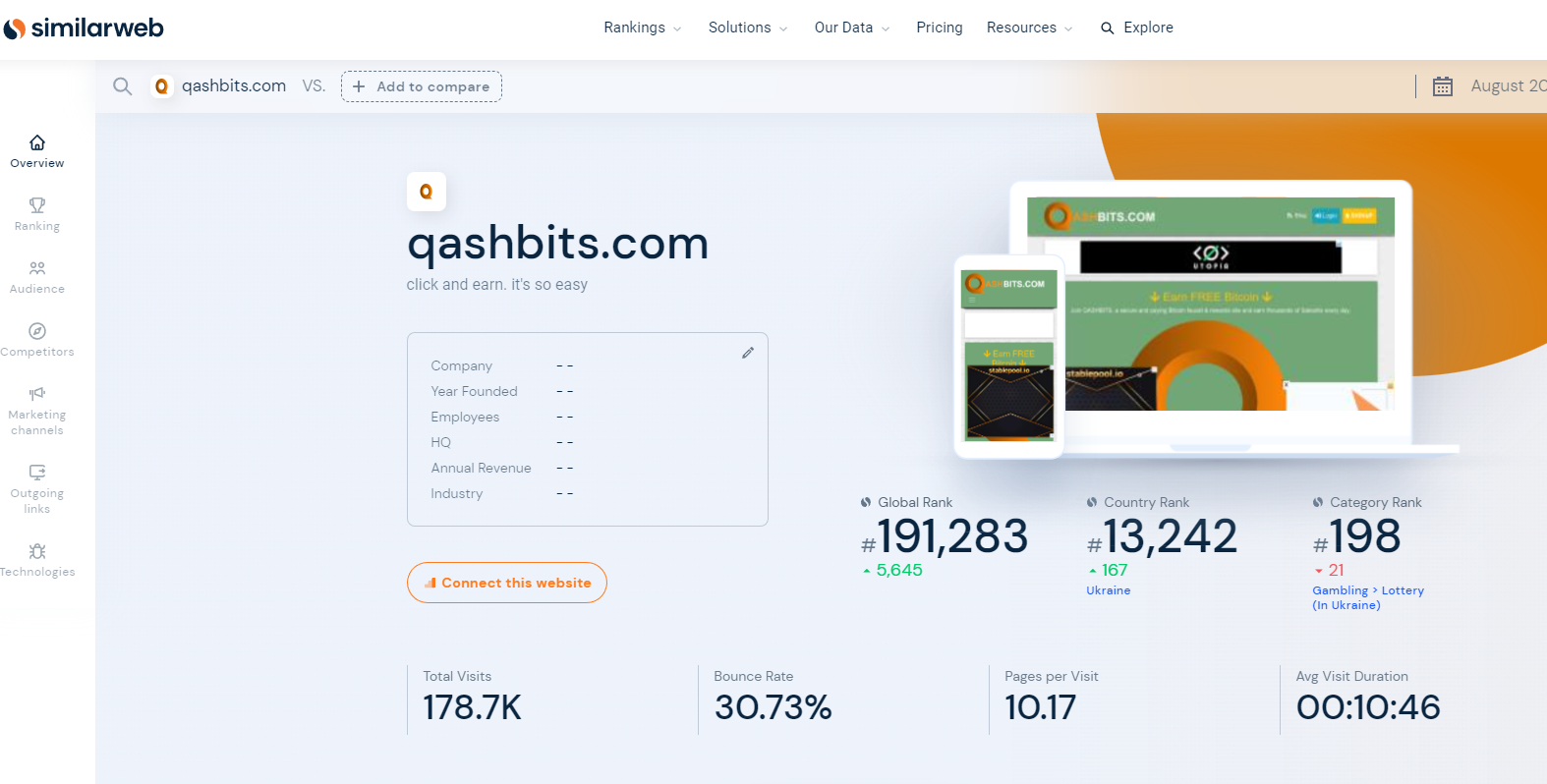 So here you can see that the PTC promotion can have a huge effect and will make PIVX known around the globe.


So if you agree I would start a PTC promotion on the most famous PTC websites


- faucetpay .io (RANK:4335 ) - cheapest 2 BTC Satoshis per click: 250k clicks 0.005 BTC ~ 100$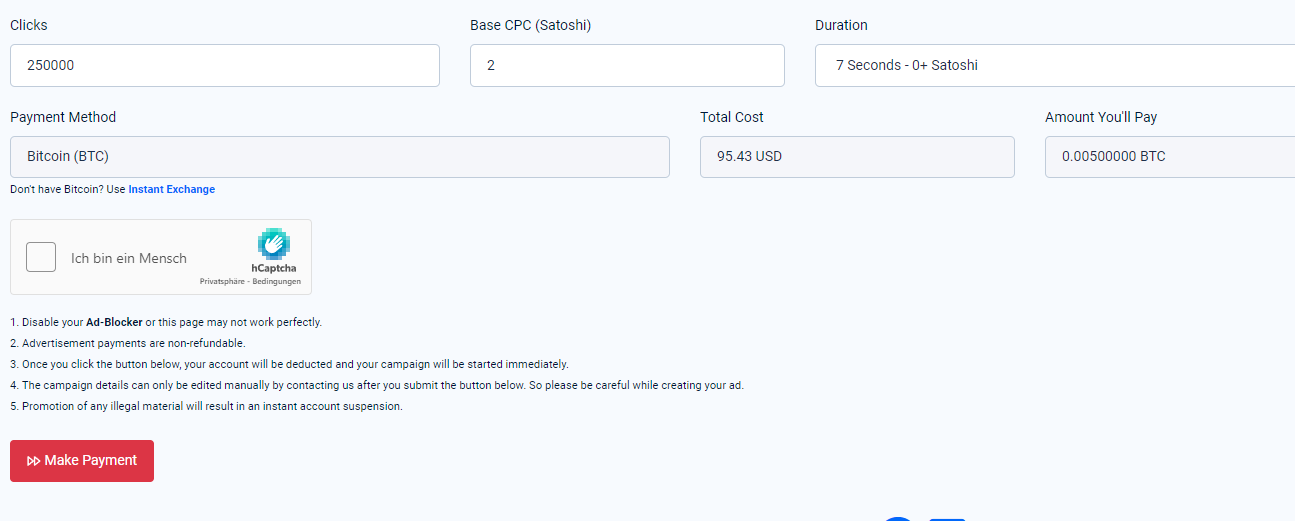 - coinpayu. com (RANK : 2228) 100k visitors ~ 0,0069 BTC ~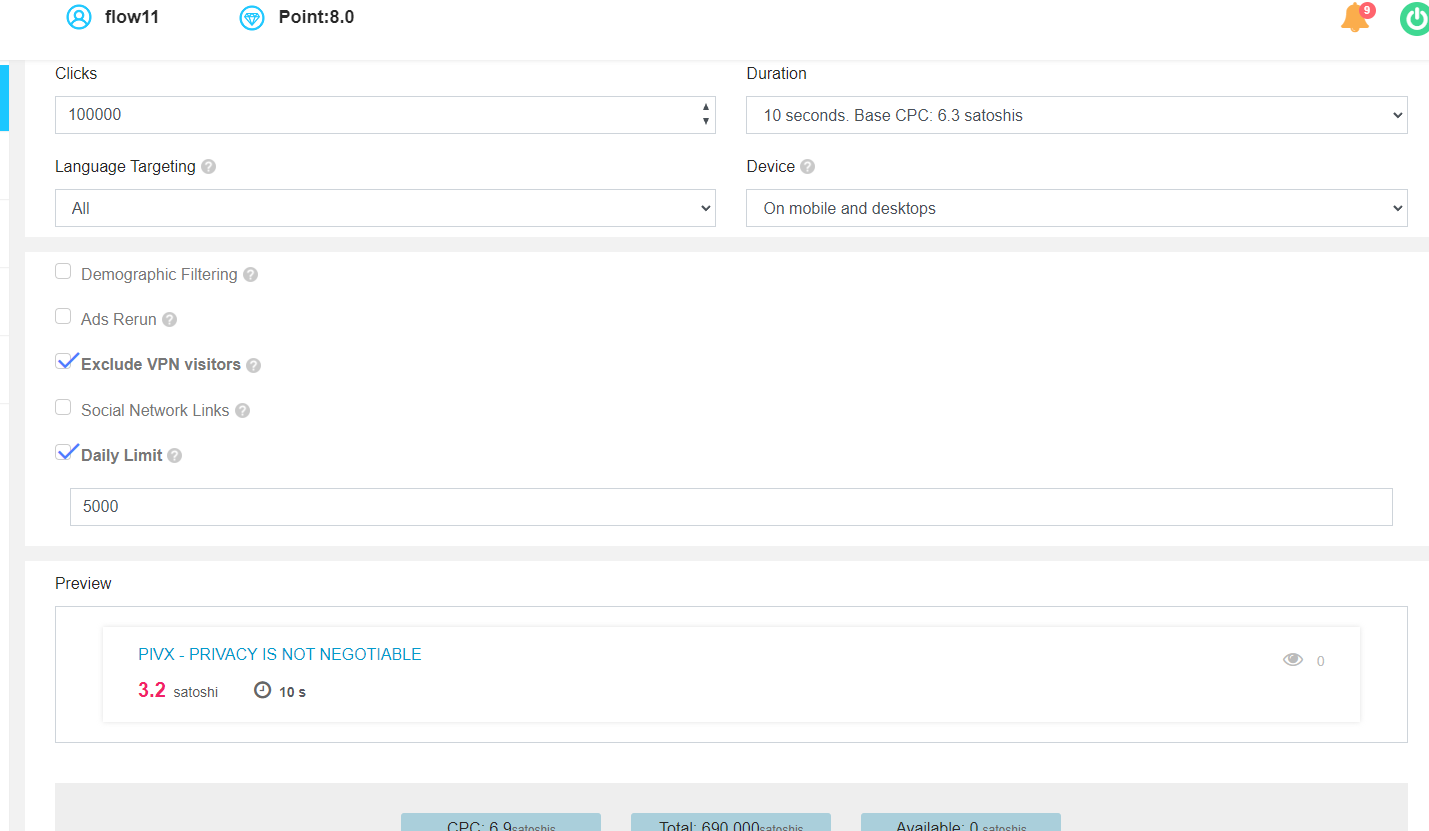 - adbtc.top: (RANK : 2364) 100k clicks = 0.004 BTC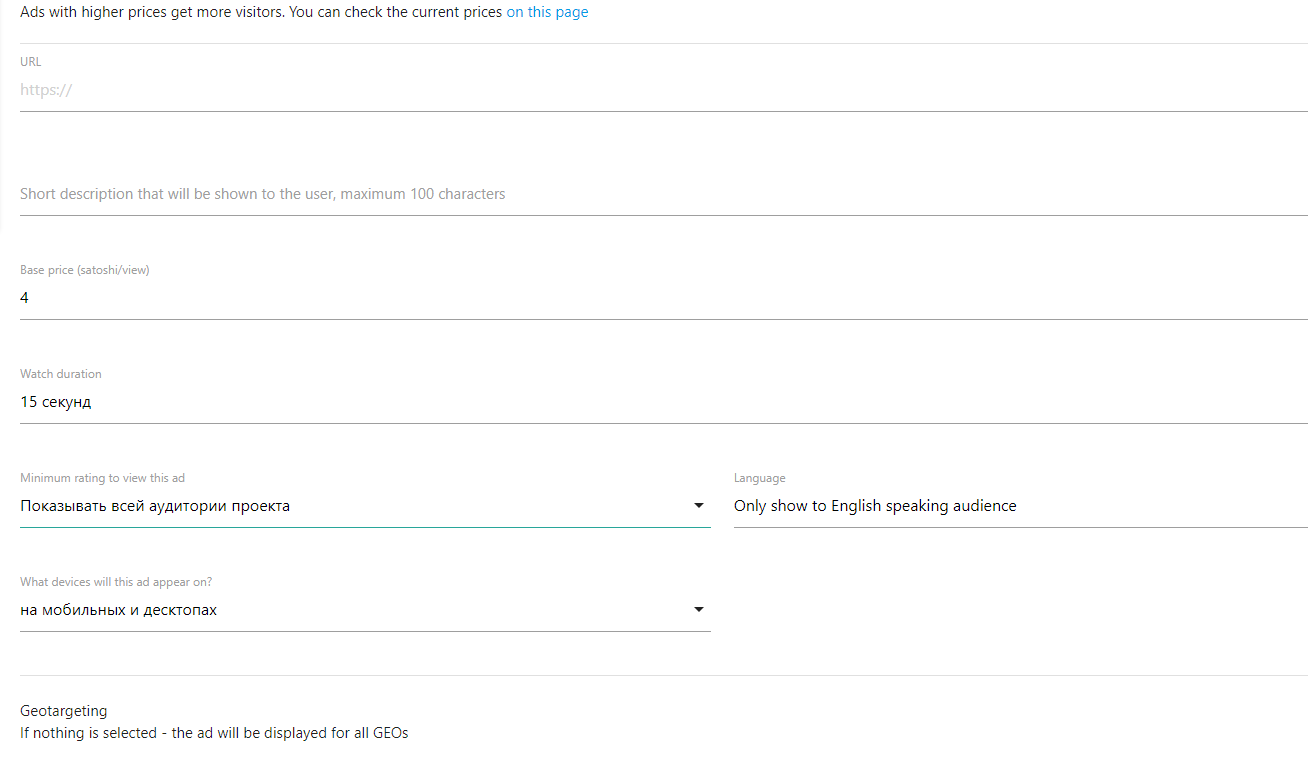 - faucetcrypto (RANK 7506) 100000 visitors = 70 USD ~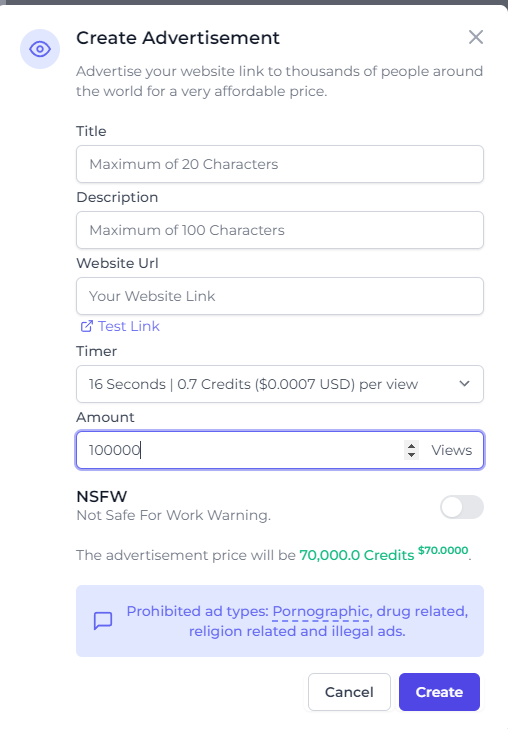 It will work as follows:

these sites don't accept PIVX yet. So the payment must be done in BTC. Therefore, if the proposal passes it would be sent to flyp.me so I receive BTC or LTC if thats cheaper than BTC

I will split the amount into several parts and start the campaigns.

The values above are example values so we will start with 500 PIVX and I will spend all BTC SATS on these sites for promo and the fees for sending to faucetcrypto.


After having added the campaigns I will post screenshots of the orders and update the status of the ads from time to time.



What is the goal:

Bring PIVX to a broad global crypto audience

Improve the international website ranking and bring it into top 100k websites worldwide




3 Questions left:

1. Which would be the best link to promote PIVX?
2. Is the website ready for many users at the same time without crashing ( several hundred visitors at the same time)
3. Do you have any additional comments or ideas?


I'm ready to start

Regards
flow 11